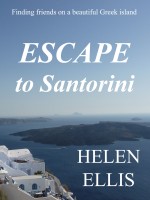 Escape to Santorini
by

Helen Ellis
When Mary Illingford decides to escape from her vicious husband Paul, her daughter Jenni helps her flee to her friends Eleni and Julia on the island of Santorini, Greece. Jenni and Marios, Eleni's son, fall in love and are challenged by the differences in their cultures. But Paul, in trouble with the law, resolves to find Mary and Jenni, his violent chase inevitably leading him to Santorini...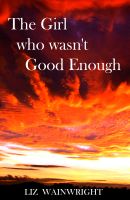 The Girl who wasn't Good Enough
by

Liz Wainwright
At sixteen Lynda Collins is a good-looking, resilient, rebellious young woman with plenty of dreams and ambitions, but no money. All Lynda Collins wants is a better life, and to be loved, but two snobbish and possessive older women become her enemies when she falls in love with their sons. They seem determined to take away Lynda's chances of happiness, and then to take away her daughter.