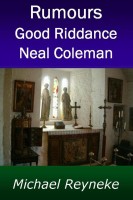 Rumours - Good Riddance Neal Coleman
by

Michael Reyneke
When Sheelah Kenny announced her intended divorce from her cheating husband her Granny, Maura Kenny, was distraught. There will be no divorce in the Irish Catholic Kenny family! He can be killed but not divorced! Plans, by Maura Kenny and her grandson Liam Kenny, were swiftly put in place to get rid of the philandering Neal Coleman.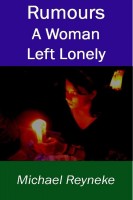 Rumours - A Woman Left Lonely
by

Michael Reyneke
Liam Kenny noticed Jenny the moment she entered the crowded Irish pub. He was fascinated by the constant movement of her expressive pale hands. Then, when she moved onto the stage and began to sing, he was totally overwhelmed by her passion and dark sad beauty. Who was she? Liam Kenny needed to know but was his timing ever going to be right?