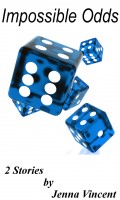 Impossible Odds
by

Jenna Vincent
Impossible Odds contains stories regarding everyday people, making difficult choices in uncertain times and coming out ahead, despite the odds.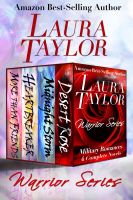 Warrior Series Boxed Set (Military Romances - 4 Complete Novels)
by

Laura Taylor
The Warrior Series is a Boxed Set of 4 Complete Military Romance Novels. Soul-mates meet, sparks fly, passion flares, and lives are forever changed! Award-winning, classic, and oh-so-sensual Happily Ever After books written to delight contemporary romance readers. Included in the 4 Book Collection are unabridged editions of Desert Rose, Midnight Storm, Heartbreaker, and More Than Friends.
Related Categories