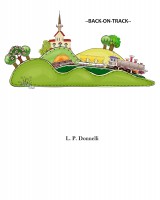 --Back-on-Track--
(5.00 from 7 reviews)
Mike is different to other children. He has a very-slightly-older twin sister, Layla, and a beloved father who is fantastically fanatical about trains. Without anyone to look after Dad – terribly lonely and struggling to find enough money to get them by – Mike knows he has to do something about it. Join this warm and humours family tale that has many detours and stop-offs along its journey...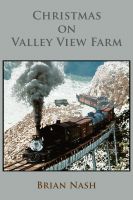 Christmas on Valley View Farm
(5.00 from 2 reviews)
This third book in the Valley View Farm series, suitable for children 9-12, has everything a young reader could desire. Christmas is coming, and young Daniel Riggs is dreaming of what might be in store. But a kidnapper has plans for Daniel's feline friend Midnight. Helped by the talkative farm animals, Daniel faces a bloodthirsty panther, rides a thrilling ghost train, and revels in holiday magic.