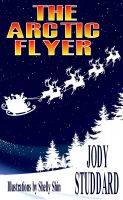 The Arctic Flyer
by

Jody Studdard
When the evil sorcerer Orin Daman flies out of the evening sky and freezes Santa's reindeer, Christmas appears to be doomed. Without his reindeer, Santa cannot deliver his presents on Christmas Eve. Luckily, Wil Whitley, a young elf who works at Santa's woodworks factory, volunteers to lead a quest to find the long lost Arctic Flyer, a magical train that can be used to deliver Santa's presents.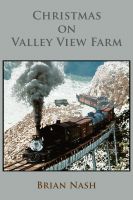 Christmas on Valley View Farm
by

Brian Nash
(5.00 from 2 reviews)
This third book in the Valley View Farm series, suitable for children 9-12, has everything a young reader could desire. Christmas is coming, and young Daniel Riggs is dreaming of what might be in store. But a kidnapper has plans for Daniel's feline friend Midnight. Helped by the talkative farm animals, Daniel faces a bloodthirsty panther, rides a thrilling ghost train, and revels in holiday magic.