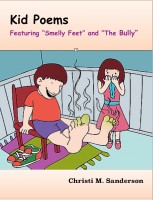 Kid Poems Featuring 'Smelly Feet' and 'The Bully'
by

Christi M. Sanderson
This set of poems for kids will touch upon their favorite subjects about our world that they find fascinating. It will inspire them to ask more questions and expand their minds as they read and rhyme. Embedded in each poem is a positive message to help build their character and guide their actions in a positive way, even in the face of bullying. They will even giggle along the way as they read.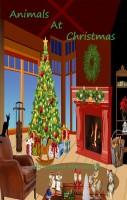 Animals At Christmas
by

Leanna Mandeville
(5.00 from 1 review)
Make sure to wrap up in a blanket by the fire as you begin to fall in love with a picky little kitten who likes her gifts to look perfect, a hyper little puppy that simple cannot settle down for bed, a happy hopping bunny that learns the joys of sharing, and an itty bitty mouse that learns to appreciate all that his parents provide for him.
Related Categories