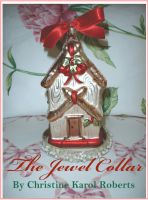 The Jewel Collar
by

Christine Karol Roberts
(5.00 from 3 reviews)
The Jewel Collar is the story of a Maltese dog, Aristotle, who moves from the beach house to a new home so his Mommy,an attorney,can be closer to the Courthouse and train station. It's Christmas & Ari is very sad. He misses his garden friends. Ari decides to share the jewels on his Jewel Collar with birds and animals in the Floral Park garden.The lesson is that a child can make friends by sharing.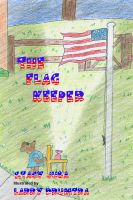 The Flag Keeper
by

Stacy Juba
(5.00 from 1 review)
Elizabeth may be a little bear, but she treats the American flag with big respect. After Dad leaves for a trip, Elizabeth pledges to raise the flag all by herself and create her own Independence Day. This illustrated picture book teaches children about U.S. flag etiquette through a fiction story, flag facts, activity idea, and discussion questions.