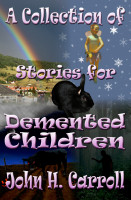 A Collection of Stories for Demented Children
by

John H. Carroll
Five odd stories for children combined into one collection. Follow the tales of anti-heroes through misadventures and mishaps. Emo bunnies, zombies, rainbows, an unholy cow and sugar plum fairies share adventure across the pages. These stories are not for the sane of heart.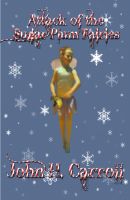 Attack of the Sugar Plum Fairies
by

John H. Carroll
(4.83 from 6 reviews)
The Sugar Plum Fairies are tired of dancing for nothing. To make matters worse, the North Pole is freezing, they have to wear skimpy outfits and their poor little legs get worn out quickly. When the Elvin Labor Union was formed, the poor little fairies were left out of any sort of fair bargaining agreement. The time has come for all of that to change.
Related Categories