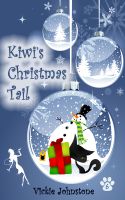 Kiwi's Christmas Tail
by

Vickie Johnstone
(5.00 from 3 reviews)
Book 6. Fur, magic, thrills and comedy moments fill this fantasy adventure set over Christmas, involving a star, a fairy, a witch, some catizens and Santa. Amy, James and their magical cat, Kiwi, who can talk to them, must rescue a fairy from the clutches of an evil witch before Christmas Eve when Father Christmas will return. Set in the human world, Cat City and Santa's Grotto. For ages 9+.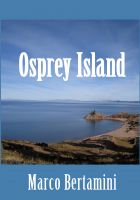 Osprey Island
by

Marco Bertamini
(5.00 from 1 review)
Ame, Celia, Felix, and Libbie sail their boat to a deserted island for a summer camping trip. They come from the city and this is a completely new environment for them, with strange encounters and some mysteries to solve. Meanwhile, a pirate called Captain Aliquis is fighting among the outer planets. Two interleaved stories, small and large challenges, and a developing friendship.
Related Categories