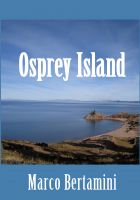 Osprey Island
(5.00 from 1 review)
Ame, Celia, Felix, and Libbie sail their boat to a deserted island for a summer camping trip. They come from the city and this is a completely new environment for them, with strange encounters and some mysteries to solve. Meanwhile, a pirate called Captain Aliquis is fighting among the outer planets. Two interleaved stories, small and large challenges, and a developing friendship.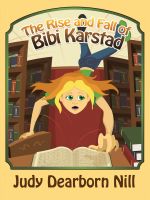 The Rise and Fall of Bibi Karstad
Things can't get any worse for Bibi. Her New Age channeler mom has moved her to a total backwater burg, away from her dad and in the neighborhood of a spirit guide who scares the bejeebers out of her. If she doesn't get back to her father soon, she may lose her mind. Then on Halloween night, alone in her mother's bookstore, Bibi accidentally discovers she can levitate...completely out of control.