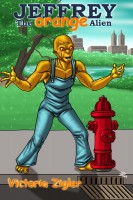 Jeffrey The Orange Alien
by

Victoria Zigler
(5.00 from 1 review)
Eager to see the universe, and hoping to make some new friends from far off places, Jeffrey the Zuling decides to take a trip to another planet.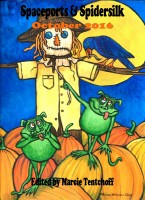 Spaceports & Spidersilk October 2016
by

Marcie Tentchoff
Spaceports & Spidersilk features some of the best science fiction and fantasy fiction and poetry for kids of all ages. The October 2016 issue will take you to places you might never have imagined. It will appeal to your inner child, and hopefully take you back to the places you loved as a child…and if you're still a child, it will open your imagination to all kinds of new worlds.
Related Categories