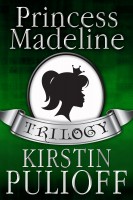 The Princess Madeline Trilogy
by

Kirstin Pulioff
The complete Princess Madeline series in one book. Follow Princess Madeline on her adventures through The Escape of Princess Madeline, The Battle for Princess Madeline, and The Dragon and Princess Madeline. This top rated middle-grade fantasy will keep your young reader on the edge of their seat.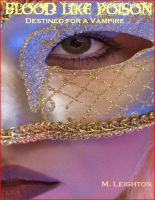 Blood Like Poison: Destined for a Vampire
by

M. Leighton
(5.00 from 1 review)
Ridley Heller thought that all her problems would be over if she could have Bo back—back from the dead. But what Ridley didn't know was that her wish would come at a price. Bo survived a condition that would have killed a lesser vampire, or any vampire for that matter. The only reason he didn't die is because of who he is, someone Ridley doesn't know. Someone Bo himself doesn't know.