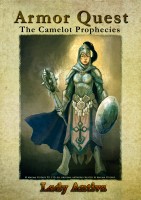 Armor Quest: The Camelot Prophecies
by

Lady Antiva
(5.00 from 2 reviews)
With the demise of King Arthur, Merlin - who remains imprisoned, resorted to recruit a band of new adventurers to save Camelot. In this Volume of short stories, the heroes – Knight Aubriet, Makidon Tosham, Galan Estella and Mage Riadok have been summoned by Merlin to quest for the seven lost Articles of the 'Armor of Light'. Read this ebook, and then 'King Arthur's Legacy' for the crossover story.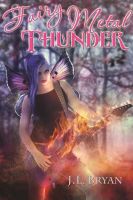 Fairy Metal Thunder (Songs of Magic, Book 1)
by

JL Bryan
(3.50 from 2 reviews)
A rock & roll fairy tale. Jason plays guitar in a teenage garage band called the Assorted Zebras, but they have no fans, no gigs, and they're going nowhere. Then Jason steals instruments from the fairy world, and soon the band is enchanting crowds, but their shortcut to success has made them enemies of Queen Mab of Faerie, who sends supernatural hunters to the human world to track them down.
Related Categories