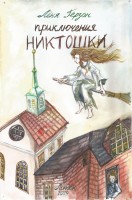 Пpиключeния Hиктoшки
by

Лёня Герзон
Эта книга для детей (8+) и всей семьи; в нее вошли две повести-сказки "Приключения Никтошки" и продолжение "ЗВЕРЖ". Действие повестей происходит в вымышленной стране Лесании, населенной маленькими разумными существами - людишками, которые, как и люди, произошли от обезьян.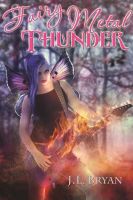 Fairy Metal Thunder (Songs of Magic, Book 1)
by

JL Bryan
(3.50 from 2 reviews)
A rock & roll fairy tale. Jason plays guitar in a teenage garage band called the Assorted Zebras, but they have no fans, no gigs, and they're going nowhere. Then Jason steals instruments from the fairy world, and soon the band is enchanting crowds, but their shortcut to success has made them enemies of Queen Mab of Faerie, who sends supernatural hunters to the human world to track them down.
Related Categories