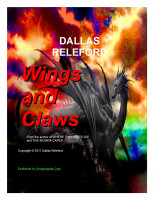 Wings and Claws
by

Dallas Releford
In a faraway land called Yuman, in a small village called Darmin, Tara Keene lives in peace and harmony. She is in love with a young, handsome villager named Erin Cla. Tara has a reputation of being a sorceress. She touched a great golden rock that fell from the sky. When the Bativians, evil warriors attack, she must use her strange powers to save her people.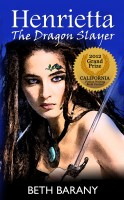 Henrietta The Dragon Slayer
by

Beth Barany
(3.75 from 4 reviews)
She's a legend at 17, but only Henrietta knows the price she paid for her fame ... and it is much too high. From the Winner of the California Fiction Writer's Book Contest comes this thrilling adventure of a young warrior on one final quest ... against an opponent she swore never to face again. And Henrietta, the legendary Dragon Slayer of Bleuve, can't stomach the thought of another kill.
Related Categories