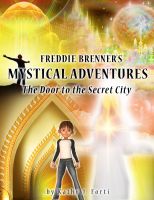 Freddie Brenner's Mystical Adventures
by

Kathy J. Forti
Freddie Brenner's Mystical Adventures series contains six inspirational stories that speak to a child's soul. The book follows the adventures of a little boy who meets his spirit guide and learns about life. Adventures include: The Door to the Secret City; The Team Dream; An Everyday Miracle; The Great Tree House War; Looking for a Rainbow; and The Indian Haunting at Malibu Canyon.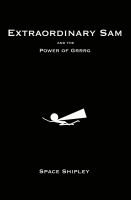 Extraordinary Sam and the Power of Grrrg
by

Space Shipley
For Sam Gildersleeve, life on the boarding school planet was the biggest source of his problems in his first thirteen years of existence. Then, on Sam's way back home to Earth for his winter break, everything changed. After his ship crash-landed on an uncharted planet, he was left stranded on a remarkable world where supervillains prospered and thirteen year old superheroes were made...
Related Categories