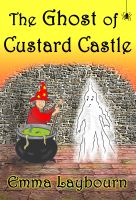 The Ghost of Custard Castle
by

Emma Laybourn
Six stories about Custard Castle, which has three hundred dusty rooms and only seven people. But it also has a ghost, a skeleton and some unwanted visitors - including a knight with no head, and a Count with worryingly sharp teeth! Excitement and humour for younger readers.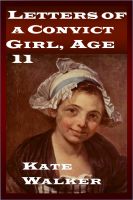 Letters of a Convict Girl, Age 11
by

Kate Walker
At age 11 Rosie O'Brien is sentenced to 14 years in prison and transported to the other side of the world – the far Colony of New South Wales. In this wild place she has only herself to rely on. Her letters home record the trials, hardships and miracles that befall her. Somewhere in this God forsaken land is her convict father, but is he alive? Based on actual convict experiences.
Related Categories