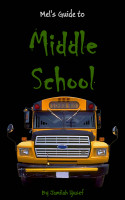 Mel's Guide to Middle School
by

Jamilah Yusef
Melissa Grainer has just entered her first year of middle school and it is going to be one crazy year! Join her as she guides her fellow students through the world of middle school and beyond. Whether it's a warning of the dangers of eating blue snow or creating a secret language, this hilarious guide to middle school has it all!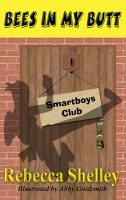 Bees in My Butt
by

Rebecca Shelley
(4.33 from 3 reviews)
In Bees in My Butt, the first book of the Smartboys Club series, the members of the Smartboys Club use their skills to defeat a group of crazed Ninjas that take over the school. And it happens on a day when one of the Smartboys has the worst case of flatulence imaginable.