Special Deals
Sub-categories:
Dating and relationships | Biographies | Transgender | Sex and health | Essays | Coming out | Politics and society | History | Entertainment | Sociology | Travel | Parenting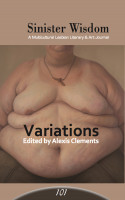 Sinister Wisdom 101: Variations
by

Sinister Wisdom
Sinister Wisdom 101: Variations explores different variations of lesbian-feminism. The truth is that women have not stopped loving women, and there is no indication that phenomenon will ever go away, but the language and culture of those women remain as variable today as they were in the twentieth century.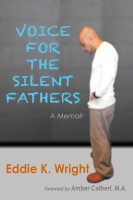 Voice for the Silent Fathers
by

Eddie K. Wright
Eddie K. Wrights memoir detailing the controversial experience of being the young father of a son who would grow up to be the gayest man on the planet! His "No son of mine!" street gangster mentality evolves during his difficult life journey coming to realize that his responsibility as a loving father didn't change just because his son is gay.