Sub-categories:
Transgender | Dating and relationships | Biographies | Sex and health | Essays | Coming out | Politics and society | History | Entertainment | Travel | Parenting | Sociology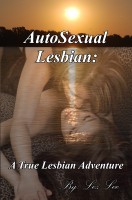 AutoSexual Lesbian: A True Lesbian Adventure
by

Lez Lee
Step into the life of a lesbian as she navigates the drama filled waters of being a lesbian in 2015. Its a long difficult journey from attempting suicide to self love and she tells all the details in between. It's raw and all true so if you've ever been curious this book is for you!.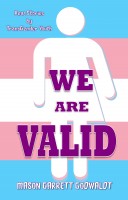 We Are Valid!
by

Mason Garret Godwaldt
Everyone has identity struggles. What do I want to be when I grow up? What group do I belong too? For Transgender people, it goes well beyond that. The questions change to "Will I ever be the true me?", "Do I belong at all?"