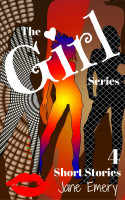 The Girl Series: 4 Short Stories
by

Jane Emery
She's nothing but a prostitute to all the clients that pay for her sexual services. But to the handyman at The Sleep Easy Motel, she's an angel. 4 Books of Mysterious Voyeurism. Enter the world of Jane and enjoy the forbidden desires. 18+ STRONG SEXUAL CONTENT & GRAPHIC SEX.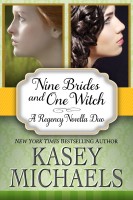 Nine Brides and One Witch: A Regency Novella Duo
by

Kasey Michaels
THE NINTH MISS NODDENLY: Miss Noddenly is in love, but her father insists that his daughters marry in the order of their birth. Unless Miss Noddenly wishes to be a spinster forever, some quick matchmaking for her older sisters is the only answer. MY AUNT GRIZELDA: A light Regency romance that will make you smile as Aunt Grizelda conjures up a happily-ever-after for two unsuspecting characters.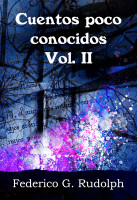 Cuentos poco conocidos Vol. II
by

Federico G. Rudolph
Cuentos poco conocidos Vol. II reúne veinticinco cuentos fantásticos, escritos por Federico G. Rudolph, ambientados en distintas épocas y lugares, una saga de historias breves y sencillas donde el amor, el dolor, la pena, el humor y el terror se verán de alguna manera entremezclados.
Related Categories