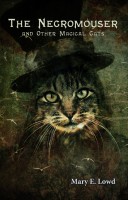 The Necromouser and Other Magical Cats
by

Mary E. Lowd
In this collection, follow the adventures of the beloved tabby cat Shreddy as he faces off with zombies, ghosts, gryphons, foolhardy dogs, and all sorts of household appliances. Then meet a series of cats whose stories will take you from heartbreak to joy, showing the magic in our own world through the reflection of a cat's eyes.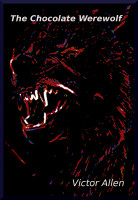 The Chocolate Werewolf
by

Victor Allen
(4.00 from 1 review)
For husbands and wives, dying for love is the easiest thing. But would you kill for love? Would you smash your bonds and free the beast to right every wrong done no matter what the danger? Killing for love may not be the easiest thing, but sometimes the choice isn't yours. One of twenty shorts stories in A-Sides.