Special Deals
Breach - Issue #07: NZ and Australian SF, Horror and Dark Fantasy
by

Breach
Breach's seventh issue continues our grand tradition of finding the best short fiction from New Zealand and Australia. Tee Linden's Australian Gothic tale "Waiting for the Other Shoe to" kicks things off, and it doesn't let up until the closing lines of Hari Navarro's horrific fantasy "The Naked Astronaut".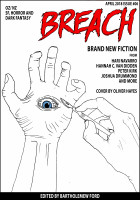 Breach - Issue #06: NZ and Australian SF, Horror and Dark Fantasy
by

Breach
Hari Navarro's dark fantasy Tongue and the Australian Gothic of Joshua Kemp's Ouroboros book-end our super-sized sixth issue. In between you'll find symbiotic alien relationships, dismembered bodies and dubious medical professionals. An abattoir of horror and hope. Everlasting love. Ghosts.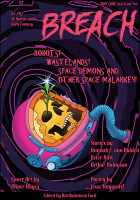 Breach - Issue #01 NZ and Australian SF and Horror
by

Breach
Issue #01 of Australia and NZ's newest SF/Horror fiction magazine. Travel to the mesosphere to catch a glimpse of Hannah C. van Didden's The Unknown, while in Matey, Peter Kirk wonders what happens when robots get old. With Hurk + Dav, Arthur Robinson introduces two of our favourite new characters. And poet Jesse Hayward plays with time in The Devil's Loop.
Related Categories