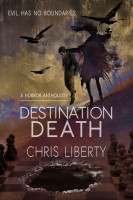 Destination Death: A Horror Anthology
by

Chris Liberty
They say deep in the dark, unexplored woods of the United States exist monsters that creep in the night; some living, others not, yet still able to creep upon the earth, their tentacles of malice strangling whomever they touch. Are these tales of death and evil just mere ramblings of old men whose vulnerable minds twist into fear after they've had one too many drinks?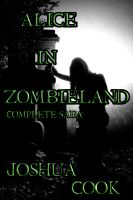 AiZ: Alice in Zombieland (Complete Saga)
by

Joshua Cook
A young girl is on the verge of death and now her sister must risk everything to try and save her. Science has brought the undead from the dark corners of nightmares into our reality. Now two people must risk everything to save a young girl from an evil and powerful man and hordes of zombies.
Related Categories