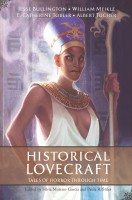 Historical Lovecraft: Tales of Horror Through Time
by

Silvia Moreno-Garcia

&

Paula R. Stiles

(editor)
(5.00 from 2 reviews)
Vikings. Inquisitors. Kings. Monks. Slaves. Across time, from places as varied as Laos, Greenland, Peru, and Stalin's Russia, come 26 unique tales of horror, madness, Mythos, and destruction. Tales that reimagine history and look into the past. Tales that show evil has many faces and reaches through the centuries. Tales that will chill your heart.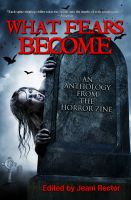 What Fears Become
by

Jeani Rector
(4.00 from 1 review)
From classic horror and pure suspense to Twilight-Zone-style dark fantasy, What Fears Become relentlessly explores our basic fears and leaves you with twisted endings that will make your skin crawl… This spine-tingling, international anthology contains contributions from critically acclaimed, bestselling horror authors (Bentley Little, Graham Masterton, Joe R. Lansdale & more), poets & artists.
Related Categories