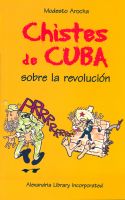 Chistes de Cuba
by

Modesto Arocha
Hace más de 50 años Castro prohibió las bromas políticas en Cuba. Sin embargo, los cubanos no perdieron su sentido del humor, sino que devino clandestino. El autor compiló en la Isla muchos chistes y se las ingenió para enviar la antología a USA, donde la publicó bajo seudónimo. Cuando pudo salir de Cuba continuó el proyecto. Esta es la 3ra. edición.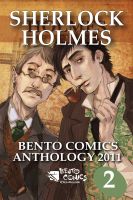 Sherlock Holmes: Bento Comics Anthology 2011 [Part 2of2]
by

Bento Comics
*PART2of2* The game is afoot! Bento Comics, an artist's collective for manga-style comics, is proud to present the second of this TWIN collection of finely-crafted Sherlockian tales from selected extraordinary artists. We shall delight and amuse the discerning consumer of magic, mayhem, mystery and adventure! Featuring a further 6 tales out of a total of 12, prepare for another great 78 pages!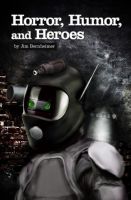 Horror, Humor, and Heroes
by

Jim Bernheimer
(4.67 from 3 reviews)
Horror, Humor, and Heroes is a collection of 12 short stories, 1 novella, and a novel preview. The collection has a little something in it for fans of fantasy, sci-fi, and dark humor. Stories include, a zombie running for congress, a down on his luck bad guy thrust into the role of world savior, and the story of the first boy born on the moon.
Related Categories