Sub-categories:
General | Chick lit | Feminist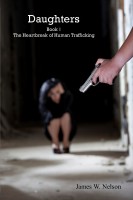 Daughters Book 1 The Heartbreak of Human Trafficking
by

James W. Nelson
Emma, 18, begins the series, remains the main character throughout. Book 1 she is abducted and forced into prostitution. Book 2 she goes to college to study social work, criminal justice, a night course for Taekwondo. Book 3 she interrupts schooling to help take down a porno ring brutalizing underage girls. Book 4 she rescues a 9-year-old. Book 5 she takes on sorority hazing. Book 6 being written.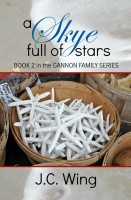 A Skye Full of Stars - The Gannon Family Series Book Two
by

J.C. Wing
(4.00 from 1 review)
From war torn Scotland, where the Gannon family tree first took root, to the modern day southern shores of Alabama's Gulf Coast, a Skye Full of Stars is a story about the importance of family, and about how blood isn't always what it takes to make the strongest bonds.