Special Deals
Sub-categories:
General | Chick lit | Feminist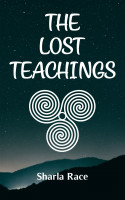 The Lost Teachings
by

Sharla Race
A quest for Lost Teachings and a society so secret it has been in existence for millions of years and is all… women. Set in modern day Northumberland and Cumbria, mainly in the area around Hadrian's Wall.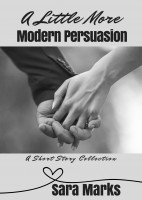 A Little More Modern Persuasion
by

Sara Marks
Price:
$0.99

USD.
(
Free
until
Dec. 31
!)
Words: 15,820.
Language: English.
Published: November 19, 2017
. Categories:
Fiction
»
Women's fiction
»
General
(4.00 from 1 review)
You don't have to stop enjoying Emma and Fredrick just yet. Author Sara Marks wrote short stories while she waited for the released of her novel Modern Persuasion. You can now enjoy all four short stories that expand on the story and give alternative versions. You even get the chance to read expanded character profiles for each character.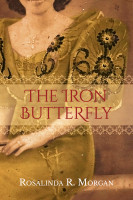 The Iron Butterfly
by

Rosalinda Morgan
The Iron Butterfly is about a young mother left penniless with nine young children to support after her husband died suddenly. Facing a bleak future, she has to tackle a male chauvinistic society where men still rule the business world. With the Great Depression affecting everyone, she has to find a new way to survive. Her problems become insignificant after Pearl Harbor when war is now imminent.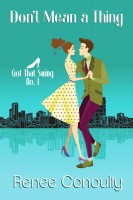 Don't Mean a Thing
by

Renee Conoulty
Macie Harman finally found a career she loves as a member of the Royal Australian Air Force. Leaving behind her family, friends, and the life she knew, Macie has travelled to the other side of the country. In her new town, Macie joins a local swing dance group where she finds passion--on and off the dance floor. Macie thought she had taken the lead in her life, but what if life refuses to follow?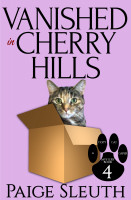 Vanished in Cherry Hills
by

Paige Sleuth
Kat Harper's mother disappeared from Cherry Hills thirty years ago, but Kat is determined to locate her. The question is where does she even begin to look, and will her cats Matty and Tom be able to help her solve the mystery this time?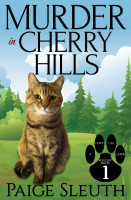 Murder in Cherry Hills
by

Paige Sleuth
Kat Harper has only just returned to her small hometown of Cherry Hills, Washington when she discovers the dead body of her neighbor, Mrs. Tinsdale. Matilda, Mrs. Tinsdale's orphaned rescue cat, just might be the only eyewitness to the murder. But how do you convince a cat to reveal "whodunit"?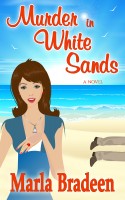 Murder in White Sands
by

Marla Bradeen
On the night of her engagement, Rae Lynn Dobbs stumbles across a dead body on the beach of White Sands, Florida. Not only does she recognize the murder victim as one of the retirement-home residents where she serves dinner, but it looks increasingly likely that someone there also killed him. Rae Lynn launches her own investigation, but the more she learns the more it seems anyone could be guilty.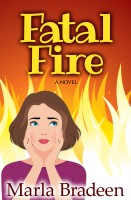 Fatal Fire
by

Marla Bradeen
Amy Wagner refuses to believe her sister Gina's fatal fire was a tragic accident, regardless of what the arson investigation concludes. Trent Steinbeck, Gina's colleague, also wants answers. But to get to the truth, Trent may need to put himself in danger. And if they can't figure out what's going on before he becomes the next victim, Amy might soon find herself seeking justice for two deaths.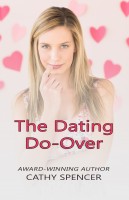 The Dating Do-Over
by

Cathy Spencer
(4.67 from 3 reviews)
Elementary school teacher Viv Nowak has a sympathetic heart and abominable taste in men. She expects an engagement ring when her live-in lover of six years lands a terrific job in a new city. Instead, she gets dumped . . . on Valentine's Day! Her friends insist on a dating do-over to fix her life, but no one expects the choice she makes when Viv finally knows what her heart wants.