Sub-categories:
General | Chick lit | Feminist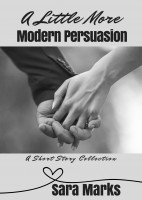 A Little More Modern Persuasion
by

Sara Marks
You don't have to stop enjoying Emma and Fredrick just yet. Author Sara Marks wrote short stories while she waited for the released of her novel Modern Persuasion. You can now enjoy all four short stories that expand on the story and give alternative versions. You even get the chance to read expanded character profiles for each character.