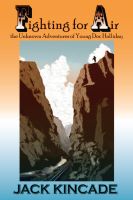 Fighting for Air - the Unknown Adventures of Young Doc Holliday
by

Jack Kincade
Price:
$2.99 USD.
Words: 178,780. Language: English. Published: January 13, 2010. Categories:
Fiction
»
Western
(5.00 from 1 review)
This is how the boy became the man and this is how that young man became the Legend. And some say it all happened just like this! Finally these unwritten chapters of one of the Wild West's greatest real life heroes flash dangerously to life across the open pages of 'Fighting for Air - the Unknown Adventures of Young Doc Holliday' by Jack Kincade, as if illuminated by gunfire.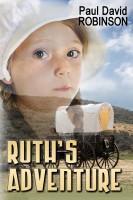 Ruth's Adventure
by

Paul David Robinson
(1.00 from 1 review)
In the spring of 1904, Ruth Andrews travels with her family in a covered wagon from a whistle-stop in Colorado into the mountains and to her family's new home in a log cabin. She learns to ride a pony, shoot a rifle, cook on a campfire, and take turns doing chores. She was eight years old. She had two brothers and two sisters. She meets a boy her age and they become best friends.
Related Categories