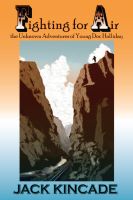 Fighting for Air - the Unknown Adventures of Young Doc Holliday
by

Jack Kincade
Price:
$2.99 USD.
Words: 178,780. Language: English. Published: January 13, 2010. Categories:
Fiction
»
Literature
»
Western
(5.00 from 1 review)
This is how the boy became the man and this is how that young man became the Legend. And some say it all happened just like this! Finally these unwritten chapters of one of the Wild West's greatest real life heroes flash dangerously to life across the open pages of 'Fighting for Air - the Unknown Adventures of Young Doc Holliday' by Jack Kincade, as if illuminated by gunfire.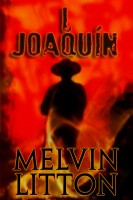 I, Joaquin
by

Melvin Litton
(5.00 from 1 review)
Joaquín Murrieta. To the Mexican people, he was a heroic patriot looking after their welfare. To the wealthy Gringos who owned California's prosperous gold mines, he was a notorious bandit and murderer. With a band of loyal men and woman willing to kill and die for him, Joaquín took vengeance against his persecutors, until caught & executed. His revenge could not be extinguished, even in death.
Related Categories