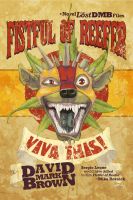 Fistful of Reefer
by

David Mark Brown
(4.57 from 7 reviews)
Fistful of Reefer is a dieselpunk, weird Western pulp featuring goats, guns and the camaraderie of outcasts. Set along the Texas border during the waining years of the Mexican revolution, Fistful focuses on a group of unlikely heros and their unlikely foe as they stumble upon the fringes of a cabal bent on world domination. Fistful lives between No country for Old Men and the Three Amigos.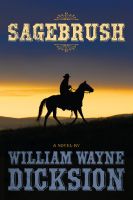 Sagebrush
by

William Wayne Dicksion
Price: Free! Words: 84,620. Language: English. Published: December 25, 2010. Categories:
Fiction
»
Western
(4.20 from 10 reviews)
Still half asleep, Michael looked up at his parents sitting on the buckboard of their covered wagon and saw an arrow penetrate his father's chest. Then he saw his mother being dragged from the wagon by two Indians. His mother fell from the wagon and disappeared from his sight and from his life forever. Now he was all alone.
Related Categories