Special Deals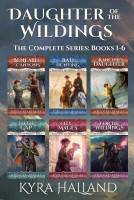 Daughter of the Wildings: The Complete Series
by

Kyra Halland
Cowgirls and gunslingers in a world of magic. This box set contains all six books of the Daughter of the Wildings series, plus two Silas and Lainie short stories. Discover magic, adventure, and romance in this innovative fantasy series inspired by the Wild West.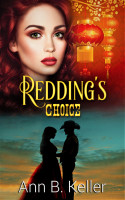 Redding's Choice
by

Ann B. Keller
Beautiful Julia Seaton breezes into Spencer's Bounty, Wyoming on a runaway stagecoach and is saved from certain death by the swift actions of rancher, Trace Redding. Oscar Calhoun and his nefarious partner, Roderick Edwards, are anything but pleased. Full of more twists and turns than a rushing mountain stream, this exciting book will keep you perched on the edge of your seat!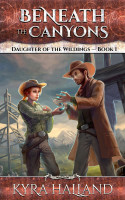 Beneath the Canyons (Daughter of the Wildings #1)
by

Kyra Halland
(5.00 from 1 review)
Silas Vendine, mage and bounty hunter, is on the hunt for renegade mages. Lainie Banfrey, a rancher's daughter, could end up on the wrong end of a hanging rope If anyone finds out that she's a mage. Togther, they must stop the renegade mage who is tearing Lainie's hometown apart before the dark power he has unearthed destroys everyone who makes the Wildings their home.
Related Categories