Special Deals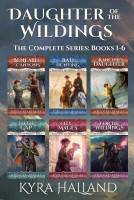 Daughter of the Wildings: The Complete Series
by

Kyra Halland
Cowgirls and gunslingers in a world of magic. This box set contains all six books of the Daughter of the Wildings series, plus two Silas and Lainie short stories. Discover magic, adventure, and romance in this innovative fantasy series inspired by the Wild West.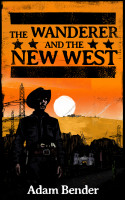 The Wanderer and the New West
by

Adam Bender
A rogue vigilante seeks redemption in a lawless, near-future America that fully protects the rights of armed citizens to stand their ground against mass shooters and motorcycle gangs. The novel won a gold medal for Dystopia in the 2018 Readers' Favorite Awards and best Western in the 2018 National Indie Excellence Awards.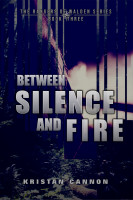 Between Silence and Fire
by

Kristan Cannon
Four years ago Derek Moss formed the Rangers of Walden to protect the last spark of civilization from those who would see it all vanish into dust. Now, Colonel Harnet has encroached into the borders. He has one aim on his mind--taking the last barrier between him and total control over the whole Region.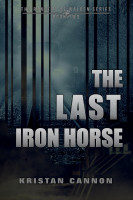 The Last Iron Horse
by

Kristan Cannon
Their biggest test is hurtling towards them ... ... On steel rails. ​With the corrupt Colonel to their east, and the slavers to their west, determined to both call Walden's rich resources their own Derek, Sheridan, and Garrett have to act quickly to make sure their home isn't the next to fall to the pressures from outside… and within.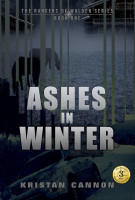 Ashes in Winter
by

Kristan Cannon
(5.00 from 1 review)
The residents of the small town of Whitefish are no strangers to snow. Used to being forgotten and having to dig their own way out, no one thought anything of it during one of the coldest winters on record when help just never came. But as fuel runs out and raiders press in on all sides, Derek, Sheridan, and Garrett it's not just the snow they need to dig their way out of...
Related Categories