Special Deals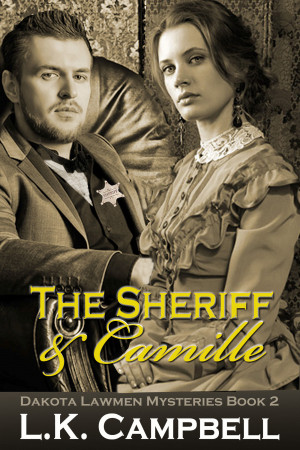 The Sheriff & Camille
by

L.K. Campbell
In 1884, Camille Canfield arrives in the small gold mining town of Red Gorge, Dakota Territory to deliver tragic news to her friend, Jane Ford. When Jane's business partner is murdered, Jane is the prime suspect, and Sheriff Jack Findley wastes no time arresting her. Camille refuses to believe her friend is guilty and will go to any lengths to discover the truth, even if it means provoking Jack.
Beneath the Canyons (Daughter of the Wildings #1)
by

Kyra Halland
(5.00 from 1 review)
Silas Vendine, mage and bounty hunter, is on the hunt for renegade mages. Lainie Banfrey, a rancher's daughter, could end up on the wrong end of a hanging rope If anyone finds out that she's a mage. Togther, they must stop the renegade mage who is tearing Lainie's hometown apart before the dark power he has unearthed destroys everyone who makes the Wildings their home.
Related Categories