Special Deals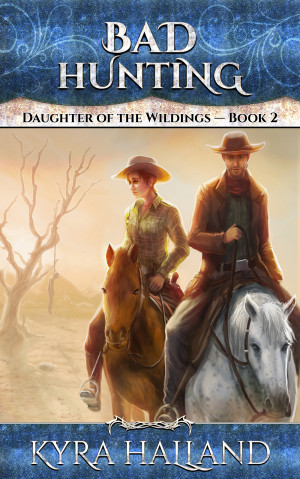 Bad Hunting (Daughter of the Wildings #2)
by

Kyra Halland
Silas and Lainie have defeated the rogue mage who nearly destroyed Lainie's hometown. But wizards aren't welcome in the town of Bitterbush Springs, so they've hit the trail. Then Silas gets word that a mage hunter down in the Bads is onto something big and needs backup. He and Lainie head into the badlands, only to find one mage hunter dead and another one missing... And Silas could be next.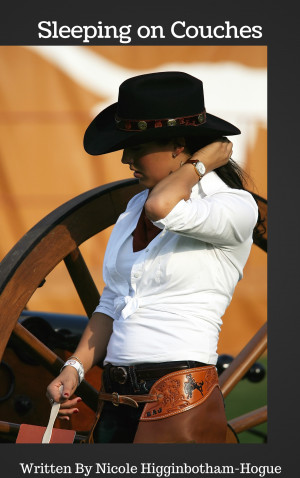 Sleeping on Couches
by

Nicole Higginbotham-Hogue
After breaking up with her girlfriend, Jai decides to take a break from life and work on a farm. While learning to appreciate herself and the things that she loves again, Jai meets one of the farm help, Sam. They grow close quickly, but Jai soon finds out that Sam is hiding secrets about her past. Will Jai figure out who this woman is before she falls in love with her, or will it be too late?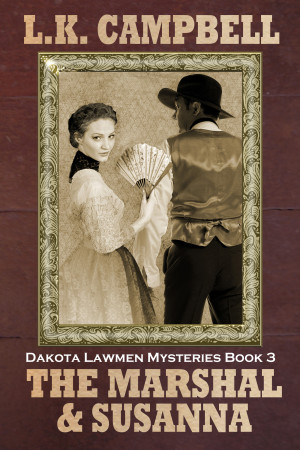 The Marshal & Susanna
by

L.K. Campbell
Needing a fresh start, Stanley Washburn and daughter, Susanna leave Philadelphia for Red Gorge, Dakota Territory. Stanley's nephew, Jared has arranged for the purchase of The Lucky Seven saloon—a deal Susanna soon regrets. When the town's banker is murdered, her family is caught in the middle of the ensuing investigation by. U.S. Marshal, Seth Davis, a man to whom Susanna has become attracted.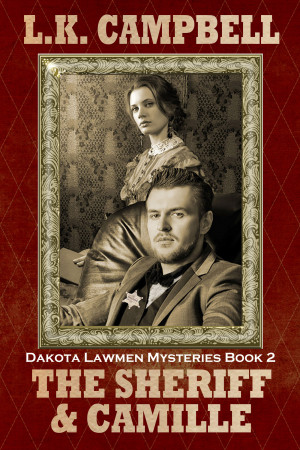 The Sheriff & Camille
by

L.K. Campbell
In 1884, Camille Canfield arrives in the small gold mining town of Red Gorge, Dakota Territory to deliver tragic news to her friend, Jane Ford. When Jane's business partner is murdered, Jane is the prime suspect, and Sheriff Jack Findley wastes no time arresting her. Camille refuses to believe her friend is guilty and will go to any lengths to discover the truth, even if it means provoking Jack.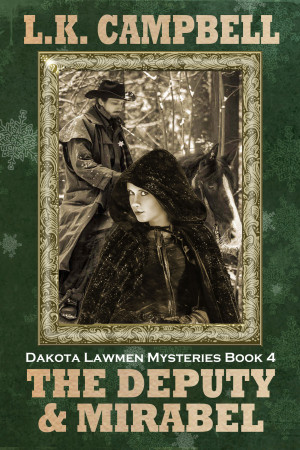 The Deputy & Mirabel
by

L.K. Campbell
(3.00 from 1 review)
Nurse Mirabel Findley has been fired for allegedly aiding a notorious robber's escape from a clinic. She takes refuge in Red Gorge, Dakota Territory where her cousin is the town's sheriff. However, outlaw Danny McGowan has also arrived in town determined to clear his brothers of a crime he claims they didn't commit. In the process, he traps Mirabel and Deputy Micah Hansen in a perilous situation.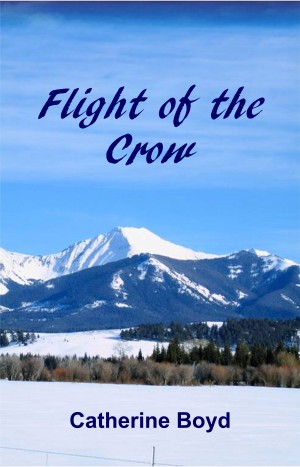 Flight of the Crow
by

Catherine Boyd
Francine is posing as a man on the C/6 Ranch. Jesse Windchase, just released from prison thinks he is a gay cowboy. But how long can Francine keep her true identity hidden from Jesse? Will Francine ever love again? And when Todd shows up on the C/6, will he keep his promise to kill her? "Big Sky" country, cattle, horses, murder, romance, revenge, and hope all rolled into one good modern western.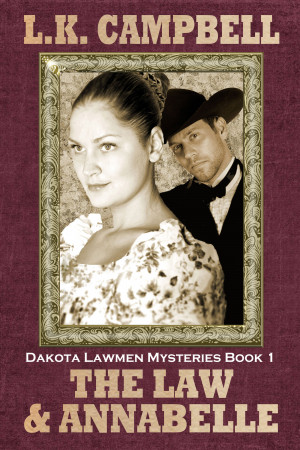 The Law & Annabelle
by

L.K. Campbell
(4.50 from 2 reviews)
Murder and romance collide in the old west gold mining town of Red Gorge, Dakota Territory 1882. U.S. Marshal Luke Johnson has a mystery to solve involving a phony diamond mine and two brutal murders. Young widow Annabelle Miles may hold the key to solving the crime and the key to his heart. That could change, though, when the investigation leads him to someone very close to Annabelle.
Beneath the Canyons (Daughter of the Wildings #1)
by

Kyra Halland
(5.00 from 1 review)
Silas Vendine, mage and bounty hunter, is on the hunt for renegade mages. Lainie Banfrey, a rancher's daughter, could end up on the wrong end of a hanging rope If anyone finds out that she's a mage. Togther, they must stop the renegade mage who is tearing Lainie's hometown apart before the dark power he has unearthed destroys everyone who makes the Wildings their home.
Related Categories