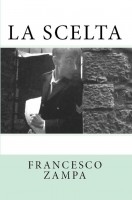 La Scelta
by

Francesco Zampa
Roma, 6 ottobre 1943. Il giovane brigadiere Flavio Cesari ha grande memoria, sa scrivere a macchina. Cura il censimento dei militari di razza ebraica all'Ufficio Riservato del Ministero della Guerra. È di Trastevere e non poteva desiderare di meglio mentre intorno infuria la follia sanguinaria. Non bastasse, è in segreto innamorato della giovane ebrea Eva. Mentre rientra a casa...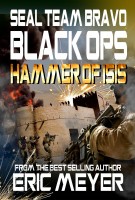 SEAL Team Bravo: Black Ops - Hammer of ISIS
by

Eric Meyer
ISIS is on the rampage, and the slaughter of the innocents has begun. The Islamists are on a violent mission to create a Sunni Islamic Caliphate across Iraq and Syria. A Caliphate that could turn the Middle East into a vast field of corpses. Everyone agrees they must be halted, before their blood-soaked crusade becomes unstoppable. The problem is passed to the Navy Seals.