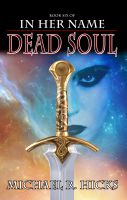 Dead Soul (In Her Name: The Last War, Book 3)
by

Michael R. Hicks
(4.67 from 3 reviews)
Three years after the brutal first contact encounter with the alien Kreelan Empire, the human Confederation is desperate, and President McKenna orders the military to deliver a victory to give humanity hope. But the overwhelming firepower that they plan to bring to bear on the Kreelans may not be enough. For this time, Ichiro Sato and his companions face the deadliest Kreelan warrior yet...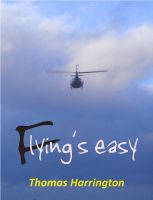 Flying's Easy
by

Thomas Harrington
Price:
$1.99 USD.
Words: 139,290. Language: English. Published: December 16, 2011. Categories:
Fiction
»
Literature
»
War
In the turmoil of Southeast Asia, aviator John Hale discovers that facing an armed enemy is easier than making choices about morality, money, friendship, and love. In the air, he foolishly feels invincible. Life on the ground turns out to be less simple, because he must evade foes and deceive friends. Flying is easy, whereas lying is even easier...and that's what makes his life difficult.