Special Deals
Sub-categories:
Action & suspense |
Crime thriller |
General |
Psychological thriller |
Supernatural |
Spies & espionage |
Courtroom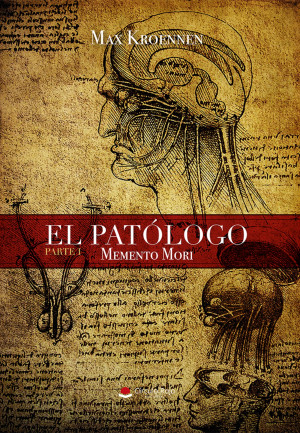 El Patólogo. Parte I: Memento Mori
by

Max Kroennen
(4.50 from 2 reviews)
A los doce años, Nicholas Goering sobrevivió a un disparo en la cabeza perpetrado por su propio padre, después de que este matara a su madre y se suicidara. Veinticinco después, el cuerpo de su padre ha aparecido en perfecto estado de conservación y con los órganos internos de distintas personas. Ahora convertido en un referente de la Patología, deberá resolver el caso más extraño de su carrera.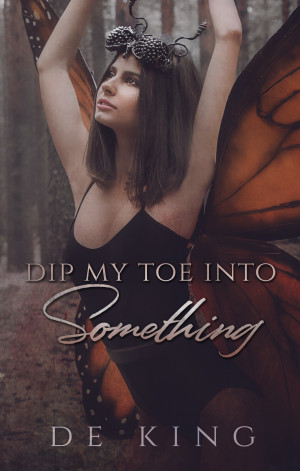 Dip My Toe Into Something
by

D.E. King
Pink Tower is a self sufficient world of lust, lies and deceit that goes beyond the delicious world of espionage and billion dollar deals. Whom is hunting whom and who will be left alive for Kitty Kat's pleasure?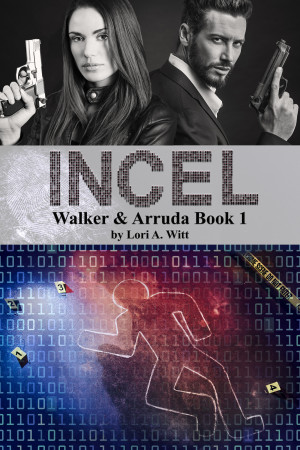 Incel
by

Lori A. Witt
There's no denying that the poisonous, cultlike incel community are part of a wave of murders, grisly assaults, and bombings. Detective Damian Arruda and Special Agent Melissa Walker are running out of time to take the killers down before more innocent people fall victim—and before someone decides that one victim at a time isn't enough.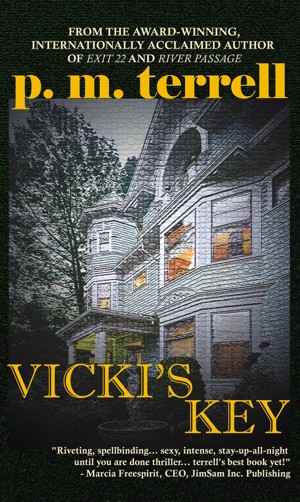 Vicki's Key
by

P.M. Terrell
(4.00 from 1 review)
Following a failed mission, Vicki Boyd leaves the CIA to assist an elderly woman. But upon arriving, she finds Laurel Maguire bedridden and her nephew has arrived from Ireland to care for her. Vicki quickly falls in love with Dylan, but all is not what it seems to be at Aunt Laurel's house. And when the CIA recruit her for one more mission, her past and her future are about to collide - in murder.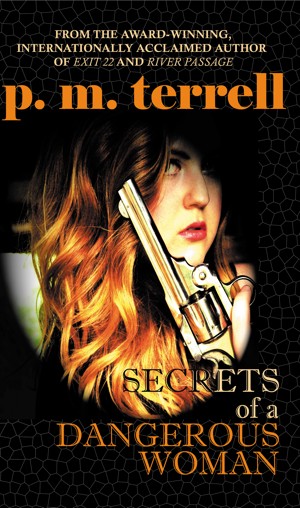 Secrets of a Dangerous Woman
by

P.M. Terrell
(4.00 from 1 review)
Dylan Maguire is back and in his first assignment with the CIA: to interrogate recently captured Brenda Carnegie. Now he must find out why some in the highest levels of government want her killed-and others will risk everything to help her. And when he discovers her true identity, his mission has just become very personal.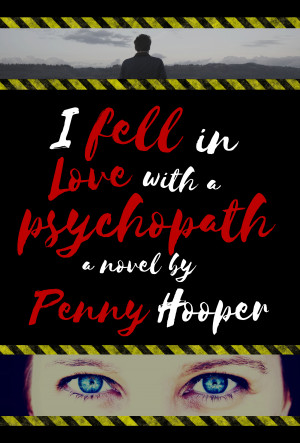 I Fell in Love with a Psychopath
by

Penny Hooper
When she first moved to the city, Jo met Liam. She had a small crush on him from day one. Finally, one day Liam asks Jo out on a date and she is stupidly nervous and surprised he even likes her! Jo meets Xander in a bar. She keeps bumping into him, sometimes deliberately and she finds herself craving more of him. The problem was, one of them is a psychopath and he now has an obsession with Jo...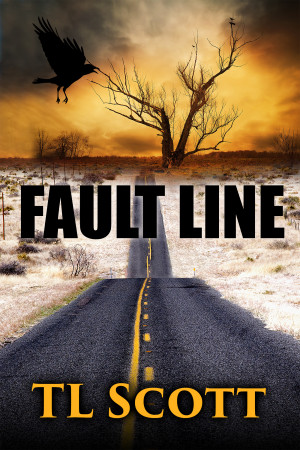 Fault Line
by

T. L. Scott
The crack of a gunshot shatters the tranquility of Bill's small hometown. A vicious gang has set up its drug and human trafficking operations under the cover of small town America. Bill and his combat seasoned soldier friends team up with the local police and federal agents to eradicate the threat to his town.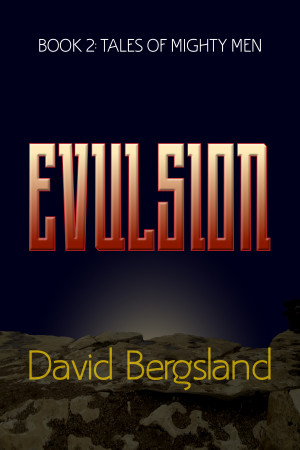 Evulsion
by

David Bergsland
New Mexico has been invaded, cut off from the East, held by traitors, insidious enemies, and worse Stones finds herself in the middle of the battle, but it's like she never saw before. Her parents turn out to be the power of intervention. She's been working for them and never knew it. The Lord is building a team, and He has a plan. Can they hear Him well enough to be used?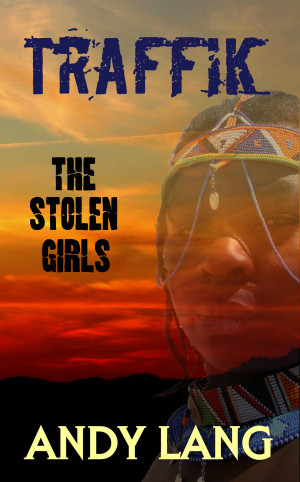 Traffik: The Stolen Girls
by

Andy Lang
A story of modern day slavery. 4 girls stolen from their homes and sold into a life of degradation and humiliation. 4 very different girls who learn to respect and rely on each other as they battle for survival against the odds and a powerful enemy. Follow spoilt and vain Jata, sensible and motherly Akinyi, sensitive but disturbed Shani and worldly Marija as they strive to regain their freedom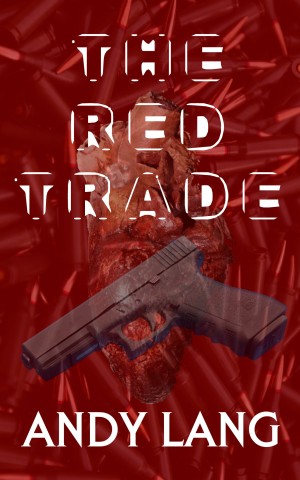 The Red Trade
by

Andy Lang
A disturbing story of human trafficking that reveals hidden truths that many wish to deny exist. A story that ranges from the IDP camps of northern Uganda to the wide, majestic plains of the Serengeti, and far across the Indian Ocean to distant Pakistan. A story of abuse, subjugation, cruelty and superstition, morality, and finally hope and redemption.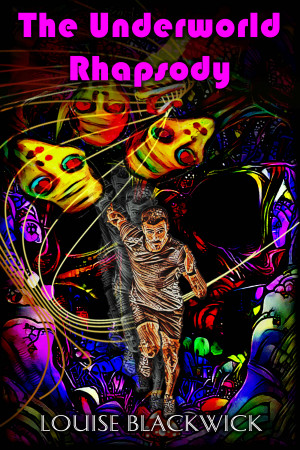 The Underworld Rhapsody
by

Louise Blackwick
From the bestselling author of the "Vivian Amberville" series, comes the surreal novella that will have you question the very foundation of your reality.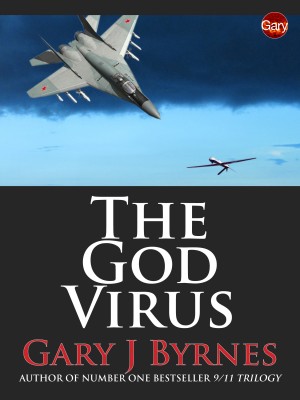 The God Virus
by

Gary J Byrnes
A forensic trail leads a weary doctor across the world. Accused of his wife's murder, a small army of assassins wants him dead. DNA and samples from space lead Dr William Bunk to an ego-shattering conclusion. But will he survive long enough to share his revelation with a fracturing world that's desperate for answers? In the conflict between history and science, there can be only one winner...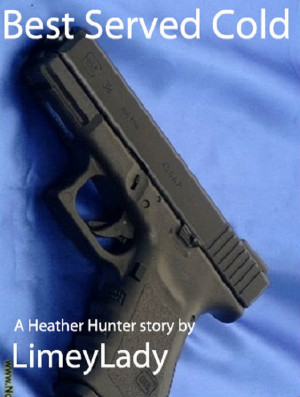 Best Served Cold
by

Limey Lady
Twenty-eight and, in her own words, "well on the lezzie side of bi", Heather Hunter's career is going from strength to strength. And her sex life is as chaotic as ever. After five years of limiting herself to (more or less) one bloke and quite a few girls, she decides to widen her horizons. Unfortunately, she picks a minor crime boss as her new male lover . . .