Special Deals
Sub-categories:
Action & suspense |
Crime thriller |
General |
Psychological thriller |
Supernatural |
Spies & espionage |
Courtroom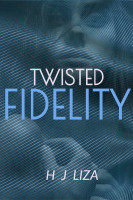 Twisted Fidelity
by

H. J. Liza
One quirky accountant... One smokin' body guard… One high profile actor… ONE LOVE. One psychotic rich socialite… One disgruntled co-worker... One creepy ex… ONE DEADLY PLOT. One innocent girl… Two men that like to share… One girl falling for the pair… THIS NOVEL IS HOT! With stalkers, attacks, robbery, kidnapping, arson, shootings, jealousy, love, sex and suspense, this can't be missed!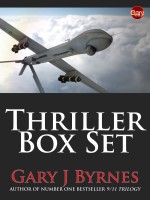 Thriller Box Set
by

Gary J Byrnes
Sex, Drugs, Gods and Gangs. Terrorism, 9/11, War and Hate. Love, Lies, Truths and Sins. Three of Gary J Byrnes's bestselling novels, now brought together for the very first time. Your summer reading problems are now officially solved!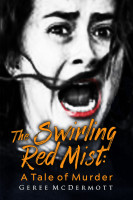 The Swirling Red Mist: A Tale of Murder
by

Geree McDermott
(5.00 from 2 reviews)
There is a serial killer in affluent Solana Beach, CA, a place where serial murders do not happen, until now. The story accompanies Nancy Thomason who moves to the Cedros Avenue Design District with a new career, acquaintances, and an escalating mental illness.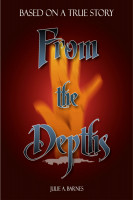 From the Depths: Based on a True Story
by

Julie A. Barnes
Eight-year-old Andrea is determined to survive in her abusive home. She learns that she was adopted, beginning a journey that leads her into the depths of hell as she faces an enemy who wears a disguise and utilizes underworld tactics. A coming-of-age tale with supernatural events, romance, medical drama, and the divine feminine rising intact from the ashes in Phoenix.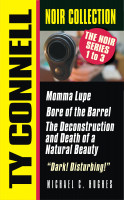 Ty Connell: The Noir Novellas
by

Michael C. Hughes
The Noir Novellas. Three novella length short stories - approximately 35,000 words each - that capture the dark side of the police world. Cases that working cops would rather forget ever happened. The kind that haunt and linger. Evil. Tragic. Disturbing. • Momma Lupe • Bore of the Barrel • The Death and Deconstruction of a Natural Beauty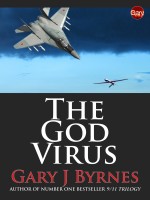 The God Virus (Conspiracy thriller)
by

Gary J Byrnes
What if You Could Prove That God Does Not Need to Exist? Epic, transrealist thriller, set in the world of crime forensics. In Essex, England, forensic scientist William Bunk's life is messed around when he finds mysterious DNA samples in the mail. His wife is murdered and he becomes the prime suspect. Could there be a bizarre connection between the Homo erectus DNA and that space dust from NASA?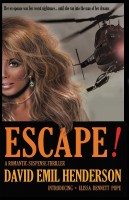 Escape!
by

David Emil Henderson
Elissa Bennett Pope threw away a fortune in Chicago's suburban Lake Forest, because she couldn't stand the abusive marriage that came with it. Into her posh surroundings comes Gray Harper, a "dangerously attractive" California architect. And within 24 hours, they're both running from a federal firestorm, all the way to a colossal climax on the California Coast.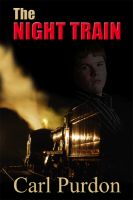 The Night Train
by

Carl Purdon
The story of Jayrod Nash, a young boy who was bullied at school and abused by his father, and the extraordinary steps he took to survive.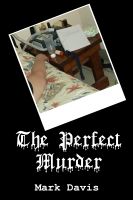 The Perfect Murder
by

Mark Davis
A wannabe writer, who has never published anything in his life, finds himself on trial for murder. He had been planning the perfect murder for a book he was wanting to write. Of course, when a death occurs that almost exactly mimics his plan, he becomes the prime suspect!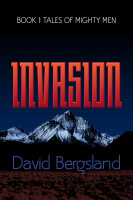 Invasion
by

David Bergsland
From New Mexico, the land of enchantment, and its history of mighty men comes a modern tale of conflict. Deborah "Stones" Jackson at the ripe, old age of 31 had thought she was done with the covert life. But a calling rarely lets up, and Stones was meant for combat. The new foe was devious. She'd never been faced with traitorous Americans and the sheer nastiness of an oppressed people's demands.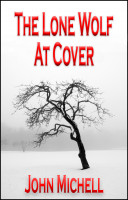 The Lone Wolf At Cover
by

John Michell
The Lone Wolf at Cover is set during the Cold War. The main character, Joe Lambert, is an accidental British spy unburdened by outrageous talents. He tells in first-person a tale of espionage infused with a story of personal and professional struggles tenuously based on those of the former diplomat author. Historical backdrops add further realism and anchor the novel to the Cold War era.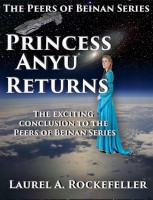 Princess Anyu Returns
by

Laurel A. Rockefeller
With planet Beinan firmly under the control of the vicious Lord Yelu Princess Anyu flees Beinan for the distant and hostile planet D425E25 Tertius, a world known to its natives as "Earth." But more than just the toxic atmosphere and brutal New England winter awaits the young princess as she finds she is not the only Beinarian living among Earth humans.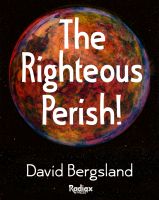 The Righteous Perish!
by

David Bergsland
The righteous perishes, and no man takes it to heart: and devout, merciful people are taken away, no one understanding that the righteous are taken away from the evil to come [Isaiah 57:1] Here begins a tale of wonder as the plans of the Lord are revealed to a church which had not considered the wisdom and complexity of God's love for us.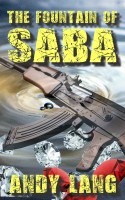 The Fountain Of Saba
by

Andy Lang
The Fountain of Saba, an African adventure filled with historical fact and discovery, romance, jeopardy and danger, the super-natural,superstition, religious supposition, and for some... redemption.