Special Deals
Sub-categories:
Action & suspense |
Crime thriller |
General |
Psychological thriller |
Supernatural |
Spies & espionage |
Courtroom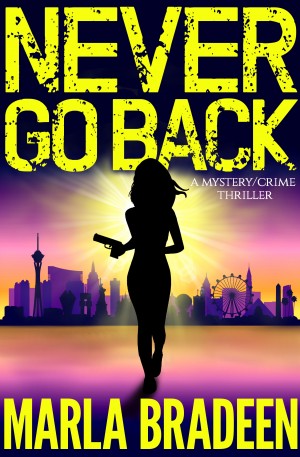 Never Go Back
by

Marla Bradeen
(3.00 from 1 review)
Beyond the glitz and glamour of the Las Vegas Strip, someone is about to die. Alison Carter's world is upended when her boss is shot in front of her eyes. But what happens when the only eyewitness to a crime becomes the only suspect?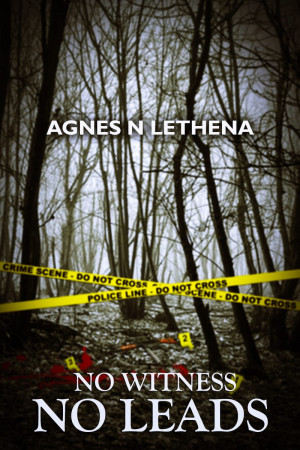 No Witness No Leads
by

Ntsoaki Agnes Lethena
(5.00 from 1 review)
It is No Witness No Leads. Everyone with any kind of information does not live to tell a tale. The aim is to get away with any crime. Its word count is 69100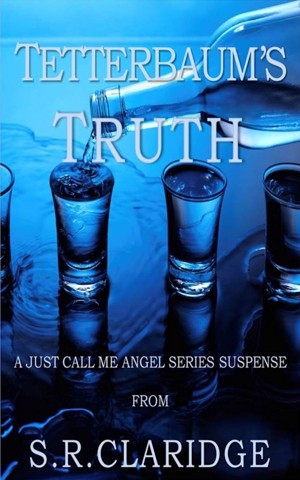 Tetterbaum's Truth
by

S.R. Claridge
(5.00 from 1 review)
Angel finds herself hanging in a twisted balance of mafia deception and revenge and the only way out is to expose the truth.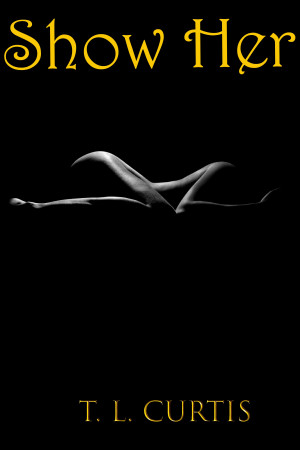 Show Her
by

T. L. Curtis
(5.00 from 1 review)
Erika is the perfect woman in 2090 Louisville, Kentucky. She is obedient, flawlessly beautiful, married to the wealthiest man in the region. She is the happiest she has ever been. Until the first mistress confronts her and turns her world view upside-down. How can Erika eradicate her challengers, save her marriage, maintain her reputation, and hold on to her freedom?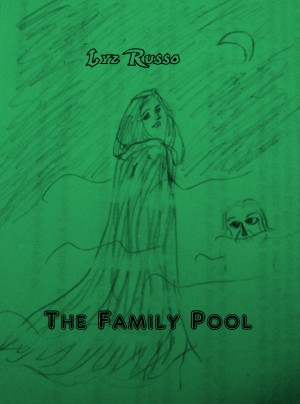 The Family Pool
by

Lyz Russo
(5.00 from 1 review)
Mary Adams has married into money. At first this is amazing and she is overwhelmed with thankfulness; but as time goes by she begins to realize that all is not well in the wealthy family. She comes upon a creepy volume of genealogy in the library of the house that was given to her and her husband John to live in, and from there, her curiosity turns into an obsession to get to the bottom of it.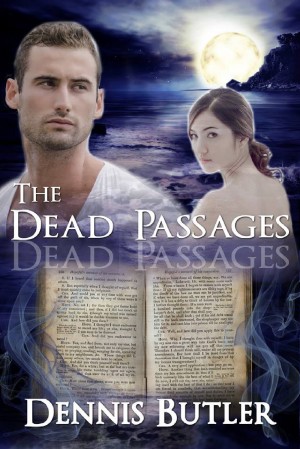 The Dead Passages
by

Dennis Butler
(5.00 from 1 review)
The Dead Passages is a series of stories within a story. The larger story is about a mysterious author who predicts the future in his books. The main character, Tim Jamieson has stumbled upon the mystery of these strange books and realizes he can change the course of history if he is brave enough to step into the stories. There are many twists and turns and surprises in this paranormal adventure.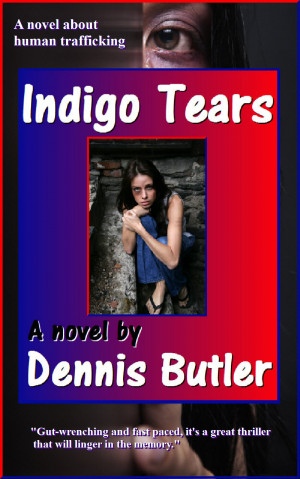 Indigo Tears: A Novel
by

Dennis Butler
(5.00 from 1 review)
An exciting, fast paced, intensely emotional page turner of international intrigue, once you crack the book, you read to the finish. Be sure to keep the tissues handy.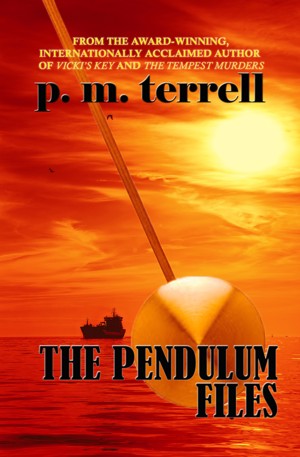 The Pendulum Files
by

P.M. Terrell
(4.00 from 1 review)
CIA operative Dylan Maguire joins forces with psychic spy Vicki Boyd to find out who is bombing merchant vessels bound for the United States from China. Their mission will lead them to Black Sites, the high seas and into covert operations. And when an assassin escapes from prison determined to finish the job he started, they find their personal lives and their missions are about to collide.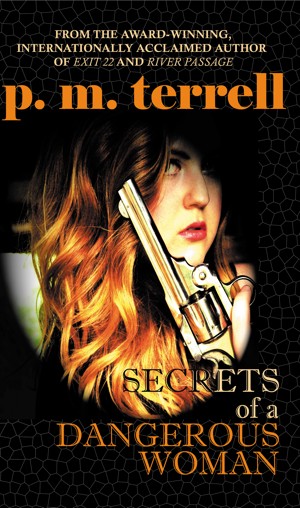 Secrets of a Dangerous Woman
by

P.M. Terrell
(4.00 from 1 review)
Dylan Maguire is back and in his first assignment with the CIA: to interrogate recently captured Brenda Carnegie. Now he must find out why some in the highest levels of government want her killed-and others will risk everything to help her. And when he discovers her true identity, his mission has just become very personal.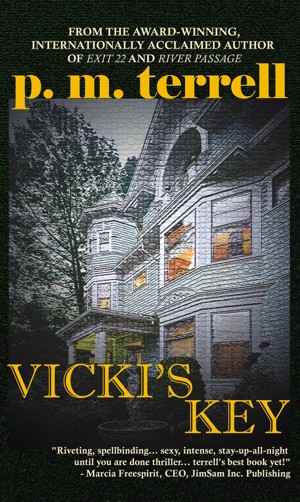 Vicki's Key
by

P.M. Terrell
(4.00 from 1 review)
Following a failed mission, Vicki Boyd leaves the CIA to assist an elderly woman. But upon arriving, she finds Laurel Maguire bedridden and her nephew has arrived from Ireland to care for her. Vicki quickly falls in love with Dylan, but all is not what it seems to be at Aunt Laurel's house. And when the CIA recruit her for one more mission, her past and her future are about to collide - in murder.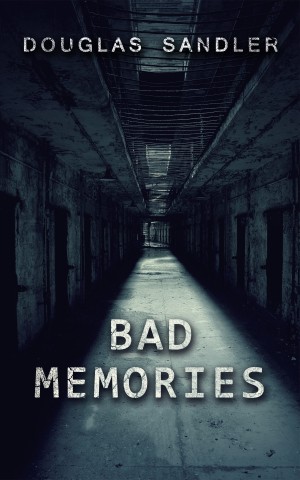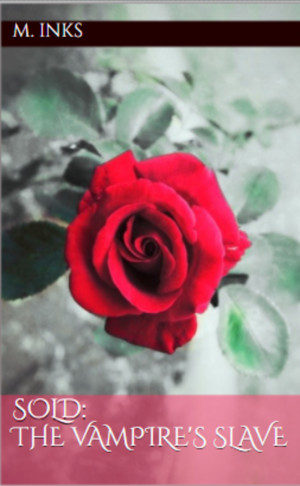 Sold: The Vampire's Slave
by

M Inks
(3.50 from 2 reviews)
Rosella Mason suddenly finds herself in the hands of the most ruthless vampire prince, William Valentine. With escape impossible, she has no choice but to make do with her current situation. Little does she know the fairy tale she's always dreamed of could be within her grasp. Her blood drives him crazy and the threat of vampires are ever present. What is to become of them?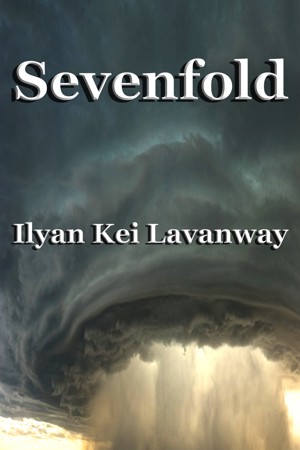 Sevenfold
by

Ilyan Kei Lavanway
(4.80 from 5 reviews)
Young wife, Gracie yearns for newlywed innocence. Abiathar wants to secure it for her. Their trek has been anything but blissful. Stomach their journey, and let your faith be strengthened through their experience. Glimpse miracles and tribulations of future pioneers as you live vicariously through this young family.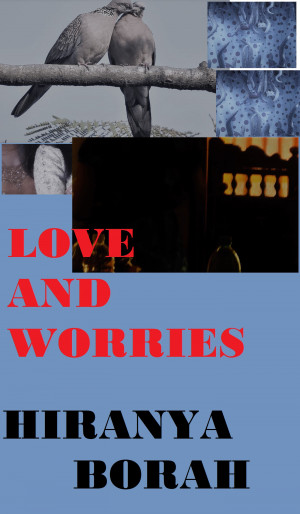 Love and Worries
by

Hiranya Borah
(4.20 from 5 reviews)
After death of his best friend, Deepankar's soul was implanted to his friend's body. He was facing problem in dealing with Gayatri who was the wife of his best friend, whom Deepankar used to look as his own sister. How he faced his best friend's wife in the bed room is only a part of the book. The book is about love, friendship and tragic end of a lovely couple.