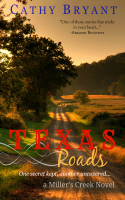 Texas Roads
(4.73 from 11 reviews)
"One secret kept, another uncovered..." All she wants is a place to call home. But will malicious rumors and a devastating discovery keep her from realizing her heart's desire?
The Seven Days of Wander
A philosophical fictional novel about the adopted son of Christ The beggar boy, the main character of this book, was the adopted son of Christ but was abandoned by the disciples after the Crucifixion. Destiny and fate revolve and conflict around this "Beggar's Young Son" as the now thirty year old man is called.