Special Deals
Sub-categories:
General |
Women Sleuths |
Short Stories |
Hard-Boiled |
Police Procedural |
Cozy |
Historical |
Amateur sleuth |
Traditional British |
International crime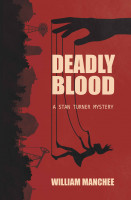 Deadly Blood, A Stan Turner Mystery
by

William Manchee
Volume 12 of William Manchee's Stan Turner Mystery series. Dallas attorney Stan Turner is recruited to be the attorney-ad-litem for Melody Monroe, a teenager caught in the middle of her parents' divorce action. But when her new father, Frank Monroe, is found dead in his Ford Ranger, Melody is charged with his murder and she asks Stan to defend her.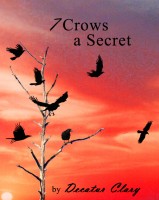 7 Crows, A Secret
by

Decatur Clary
(5.00 from 1 review)
"'Seven crows, a secret, never to be told'. I guess I'm the secret no one ever told." For over twenty years David has been haunted by the hanged man's words. In 1933 he has one last chance to find their meaning. The trail of family stories leads him to the bedside of an old woman, the last witness to the events and David's best hope for an answer. If she does tell, will anyone recognize it?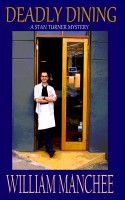 Deadly Dining
by

William Manchee
This eleventh volume of the Stan Turner Mysteries features legal sleuths Stan Turner and Paula Waters, but including for the fist time, Jodie Marshall, their new associate who has worked her way up from secretary to trial attorney. While Paula works a triple homicide and Jodie defends a good samaritan who accidentally shoots a store owner, Stan backs them up while fighting his own battles.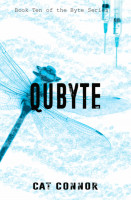 Qubyte
by

Cat Connor
With the enemy taking out her friends and colleagues, Ellie's inner circle has never been tighter.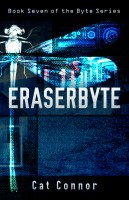 Eraserbyte
by

Cat Connor
Washington D.C. is burning, blowing up before SSA Ellie Conway's eyes. More than ever she needs her controversial connections to prevent more terror attacks and horrifying deaths.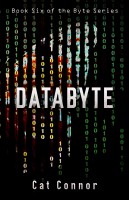 Databyte
by

Cat Connor
When information becomes misinformation, how much of what you see should you believe? Wanted for a murder she didn't commit and on the run from the FBI and Metro, Special Agent Ellie Conway has to protect an actor with close ties to Delta A from a serious threat as well as trying to clear her name.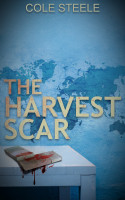 The Harvest Scar
by

Cole Steele
Detective Roman Lee squares off against the Russian Mafia. His investigation into their illicit business immerses him into a world unimaginable to the human mind.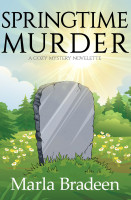 Springtime Murder
by

Marla Bradeen
(4.00 from 1 review)
Polly Blake never expects her family's annual spring barbecue to kick off with her uncle dropping dead in her backyard. When his death is ruled a homicide, it's up to her to figure out who the murderer is. (Previously published as part of the Seasons collection.)