Special Deals
Sub-categories:
General |
Women Sleuths |
Cozy |
Short Stories |
Police Procedural |
Hard-Boiled |
Amateur sleuth |
Historical |
International crime |
Traditional British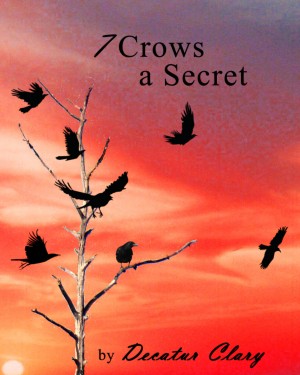 7 Crows a Secret
by

Decatur Clary
(5.00 from 1 review)
"'Seven crows, a secret, never to be told'. I guess I'm the secret no one ever told." For over twenty years David has been haunted by the hanged man's words. In 1933 he has one last chance to find their meaning. The trail of family stories leads him to the bedside of an old woman, the last witness to the events and David's best hope for an answer. If she does tell, will anyone recognize it?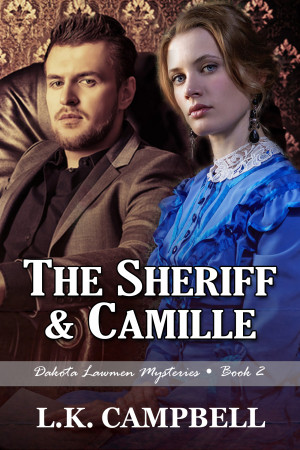 The Sheriff & Camille
by

L.K. Campbell
In 1884, Camille Canfield arrives in the small gold mining town of Red Gorge, Dakota Territory to deliver tragic news to her friend, Jane Ford. When Jane's business partner is murdered, Jane is the prime suspect, and Sheriff Jack Findley wastes no time arresting her. Camille refuses to believe her friend is guilty and will go to any lengths to discover the truth, even if it means provoking Jack.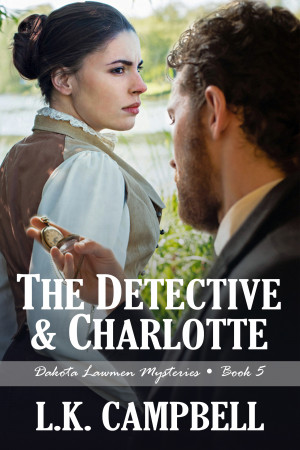 The Detective & Charlotte
by

L.K. Campbell
Pinkerton detective, Will Fox trails the runaway witness to a bank robbery to Red Gorge, Dakota Territory where he finds the subject brutally murdered near the Double S Tavern. Tavern manager, Charlotte Atkins may know more about the crime than she realizes. Uncovering the truth could endanger her life but helping Will Fox catch the killer could finally put her tainted past to rest.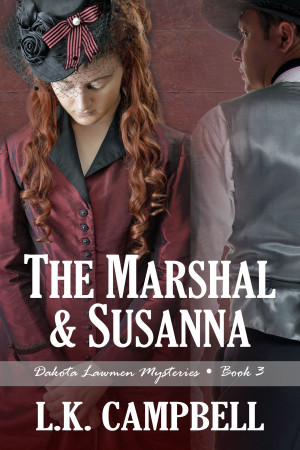 The Marshal & Susanna
by

L.K. Campbell
Needing a fresh start, Stanley Washburn and daughter, Susanna leave Philadelphia for Red Gorge, Dakota Territory. Stanley's nephew, Jared has arranged for the purchase of The Lucky Seven saloon—a deal Susanna soon regrets. When the town's banker is murdered, her family is caught in the middle of the ensuing investigation by. U.S. Marshal, Seth Davis, a man to whom Susanna has become attracted.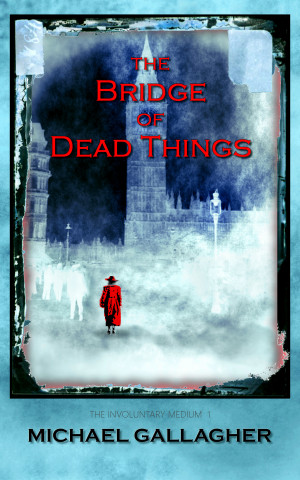 The Bridge of Dead Things
by

Michael Gallagher
(4.79 from 14 reviews)
Murky Victorian London. Thirteen-year-old Lizzie Blaylock has done her best to fill her absconding mother's shoes, but her father is lazy and feckless, and her little sister is riddled with tuberculosis. When Lizzie has a fit at school, for which she is expelled, she and those around her slowly begin to realize that she may have special powers…powers to communicate with the dead.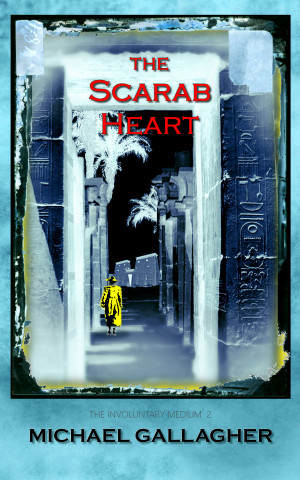 The Scarab Heart
by

Michael Gallagher
(5.00 from 14 reviews)
Egypt, 1885. Theft and murder are afoot at an archaeological dig in the Valley of the Kings. Lizzie Blaylock, a young materializing medium of some renown, and her mentor, Miss Otis, thought they were there to vacation, especially as Lizzie has decided she wants nothing more to do with her powers. Her powers, however, have other things in mind.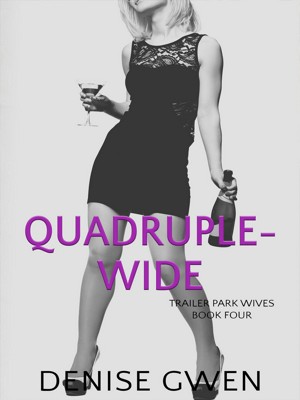 Trailer Park Wives Part Four: The Quadruple-Wide Edition
by

Denise Gwen
When sweet little Alex Witherspoon, Roxanne Bergen's foster child, wanders off during the opening night game of the village's first minor league baseball team, everyone is frightened that a child molester may be on the loose. As everyone scours the town and the trailer park, searching for Alex, Lettie stumbles upon a terrible secret, one that will change everyone's lives forever.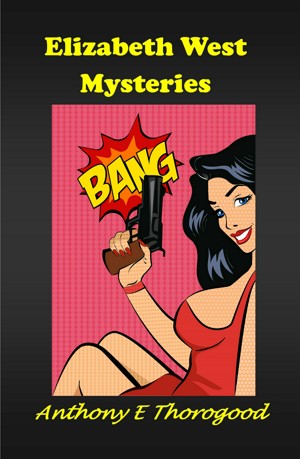 The Elizabeth West Mysteries
by

Anthony E Thorogood
Murder most foul is the subject of these 3 cosy crime story. Poison darts, death cap mushrooms, footprints and DNA evidence all come together for some in depth detection work from Constable Elizabeth West who manages to bring some rather nasty villains to justice.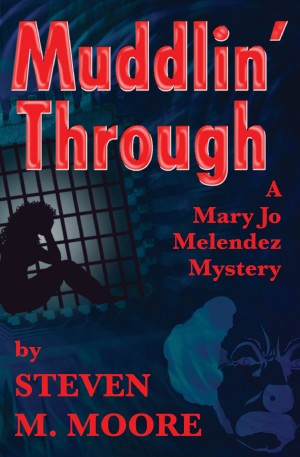 Muddlin' Through
by

Steven M. Moore
Ex-USN Master-at-Arms Third Class Mary Jo Melendez struggles with restarting her life until she is hired as a security guard for an R&D firm with Pentagon contracts. She is framed after a violent break-in and lands in prison. She escapes, struggles to clear her name, and seeks revenge for her sister and brother-in-law's deaths, during a journey that takes her around Europe and South America.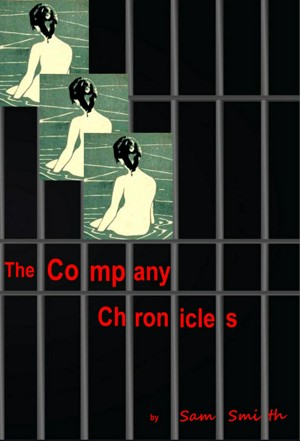 The Company Chronicles
by

Sam Smith
Price:
$3.99

$2.67 USD.
(
33% off
until
Aug. 20
!)
Words: 127,960.
Language: British English.
Published: April 2, 2022
. Categories:
Fiction
» Mystery & detective
» General
3 books in one, The Company is what those who work there call their private detective agency: the Chronicles at the behest of owner Marcus. Book one deals with bride vetting and oligarchs. Book two investigates the disposal of nuclear waste. Book three looks into another private detective agency and reluctantly gets involved with a possible murder.