Special Deals
Sub-categories:
General |
Women Sleuths |
Short Stories |
Hard-Boiled |
Police Procedural |
Cozy |
Amateur sleuth |
Historical |
Traditional British |
International crime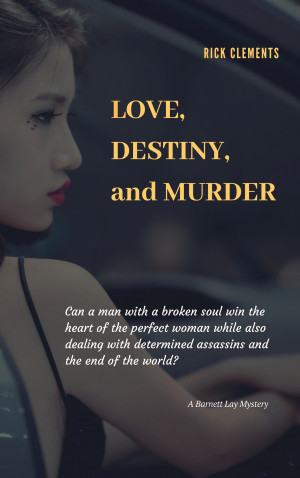 Love, Destiny, and Murder
by

Rick Clements
If you want to read a techno-mystery with a sense of humor, this is your book. The latest in the Barnett Lay series continues the story of mysterious women and damaged men struggling to solve a series of related mysteries. Why is a dead cornstalk causing a national panic? Who is the perfect woman that refuses to speak? What happens to the sex robot once it is reprogrammed?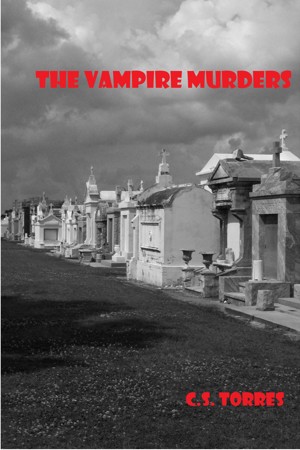 The Vampire Murders
by

C.S. Torres
(5.00 from 1 review)
In the middle of New Orleans during the height of Mardi Gras people are turning up dead, their blood removed, two holes in the neck. The vampires are back! Well, one, and she's not your average bloodsucker.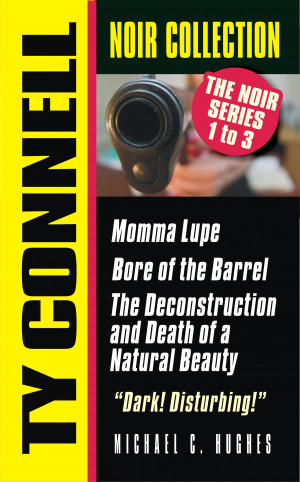 Ty Connell: Noir Novellas
by

Michael C. Hughes
The Noir Novellas. Three novella length short stories - approximately 35,000 words each - that capture the dark side of the police world. Cases that working cops would rather forget ever happened. The kind that haunt and linger. Evil. Tragic. Disturbing. • Momma Lupe • Bore of the Barrel • The Death and Deconstruction of a Natural Beauty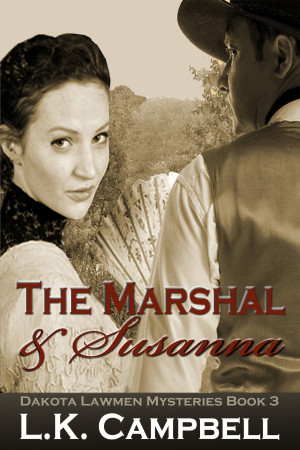 The Marshal & Susanna
by

L.K. Campbell
Needing a fresh start, Stanley Washburn and daughter, Susanna leave Philadelphia for Red Gorge, Dakota Territory. Stanley's nephew, Jared has arranged for the purchase of The Lucky Seven saloon—a deal Susanna soon regrets. When the town's banker is murdered, her family is caught in the middle of the ensuing investigation by. U.S. Marshal, Seth Davis, a man to whom Susanna has become attracted.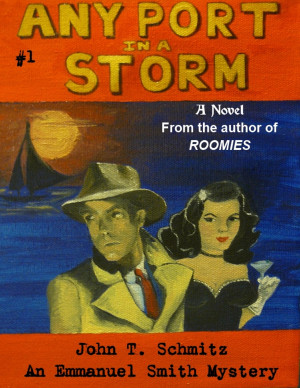 Any Port in a Storm: An Emmanuel Smith Mystery
by

John T. Schmitz
Any Port in a Storm introduces us to Inspector Emmanuel Smith, a twenty-two year veteran of the Bay Port City Police Department. When a prostitute named Pinky turns up dead in Elm Park, it marks the beginning of the deadliest case of his career—and the little hooker's body is only the start of what turns into a sinister plot of murder and betrayal.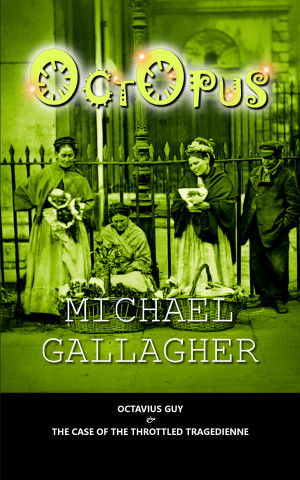 Octopus
by

Michael Gallagher
(4.25 from 4 reviews)
Octavius Guy and the Case of the Throttled Tragedienne. When the leading actress dies in mysterious circumstances on stage during a performance of The Duchess of Malfi at the Sadler's Wells Theatre, Gooseberry, the fourteen-year-old Victorian boy detective, feels duty-bound to investigate.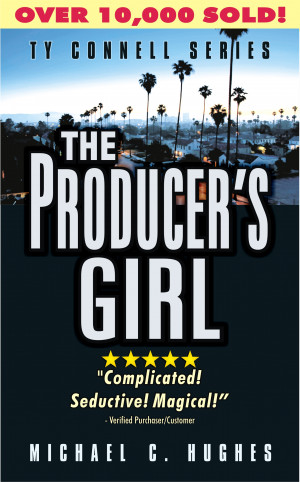 The Producer's Girl, Book 1 in the Ty Connell Crime Thriller trilogy.
by

Michael C. Hughes
Book 1, Ty Connell Trilogy. Bobbi Stratos PI is everyone's go-to girl now facing burnout. What she needs is a holiday. What she gets is to be thrown blind into a messy movieland multiple homicide case with a bully film producer and all his baggage, an individualistic cop obsessed with a little girl's murder, a sadistic hit man whose specialty is knife work, and a body count that just keeps rising.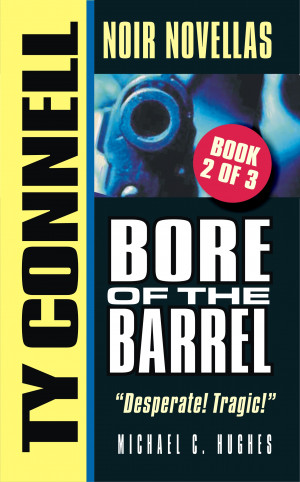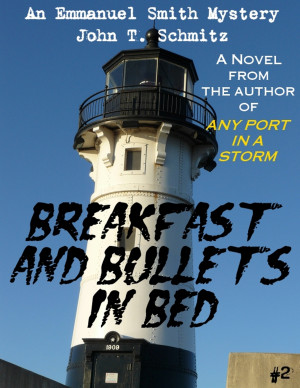 Breakfast & Bullets in Bed: An Emmanuel Smith Mystery
by

John T. Schmitz
Emmanuel Smith and his partner spend Memorial Day weekend in Seaside Harbor; but Irish crime boss Archibald Stone is hiding out next door—and he's holding a grudge against the old detective. Matters are further complicated when they're asked to unearth an ancient treasure, which soon everyone is scrambling to get their hands on, including a guest who turns up dead.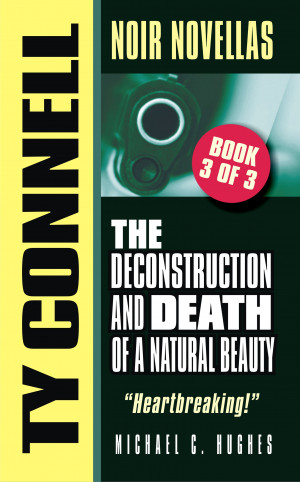 The Deconstruction and Death of a Natural Beauty
by

Michael C. Hughes
When Connell meets Ronalee Rayner, he believes she's the most beautiful and captivating girl he's ever met. A winsome and gentle spirit. Someone seemingly loved by all around her. But he learns that all is not well in Ronalee's world. And the more he learns, the more concerned he gets. Why would anyone thrust a delicate soul like Ronalee into harm's way? Can Connell get there in time to save her?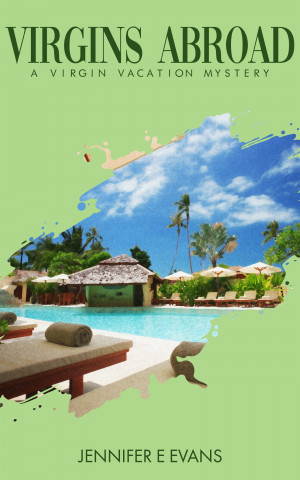 Virgins Abroad
by

Jennifer E Evans
When Clint and Claire Virgin set off for a week in Costa del Sol they little know that their very first holiday abroad will result in mayhem, menace and quite a bit of mortification for them both. A spate of robberies in the local hotels soon escalates into violence and all Claire's attempts to solve the mysteries end up in disaster.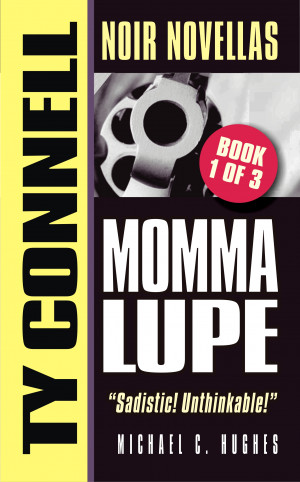 Momma Lupe
by

Michael C. Hughes
When "Thin Vinnie" Momesso gets whacked it looks like just another mob hit on one of their own. But the case quickly turns darker. Behind it is a woman. But what kind of woman can order a pro hit on a made mob guy? Momma Lupe can. As Connell starts to dig in, he begins to learn how truly vile and cold-blooded this mystery figure really is. He vows to end Momma's evil reign.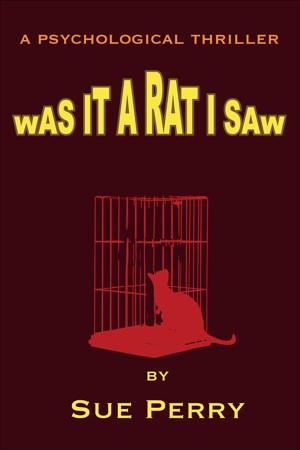 Was It A Rat I Saw
by

Sue Perry
(4.67 from 3 reviews)
To end life-threatening seizures,Tommy Dabrowski has an operation that disconnects the two sides of his brain. After that, only half his brain can still communicate with the outside world - and it's the other half that becomes a witness to murder. The death toll rises as brain researcher Clare Austen and Tommy race against time to figure out what Tommy knows before the killer comes for them.