Special Deals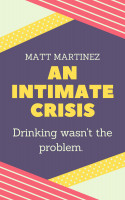 An Intimate Crisis
by

Matt Martinez
Price:
$0.99

USD.
(
Free
until
Oct. 31
!)
Words: 6,740.
Language: English.
Published: May 28, 2018
. Categories:
Fiction
» Literature
» Literary
Often in sobriety we feel that other people are the problem In reality, drinking was but a symptom, and we realize the problem comes from our own character defects. If you are in AA, you'll like this collection of short stories.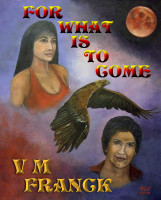 For What Is To Come
by

V. M. Franck
Price:
$4.99

$2.50 USD.
(
50% off
until
Dec. 31
!)
Words: 101,490.
Language: English.
Published: March 31, 2018
. Categories:
Fiction
» Literature
» Literary
A novel of ambition, betrayal, love and passion, this work is about a young female executive who experiences upheaval in her personal life and realizes disasters due to the climate are imminent. Abandoning her cherished career she becomes a shaman's apprentice under the guidance of a Native American shaman and prepares their tribe to return to the old ways to increase likelihood of survival.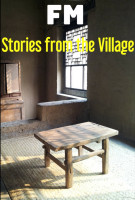 Stories from the Village
by

F M
A village is a place full of peasant farmers. Not this Village. This is the place where an adopted daughter abandoned her father, where a band of unemployed youngsters caused the death of a monk, and where a barefoot doctor controlled a national network of illegal adoptions. And so much more.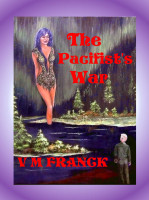 The Pacifist's War, Book 2 in the St. Germaine Chronicles
by

V. M. Franck
Losing himself In Vietnam, Peter embarks on an amnesiac's quest to uncover his true identity. Wearing a name which is not his own, he is alarmed when he receives medals for atrocious acts he could not have committed. His search for himself leads to a cave, encrypted writings, a dog named Emmanuel, a mysterious woman, his sister Arranah and what remains of his family.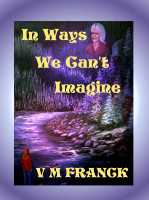 In Ways We Can't Imagine, Book 1 in The St. Germaine Chronicles
by

V. M. Franck
Arranah realizes there is only one answer to the question, is death the truest test of love? The dreams, the voices warned her before her MIA brother, Peter went missing. They warned of her sweetheart Kendal's death, a death which multiplied the heartache. To overcome their separation, she must give life to unwanted dreams and make room for a stranger, no matter the consequences.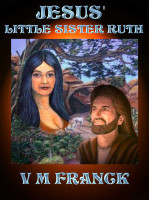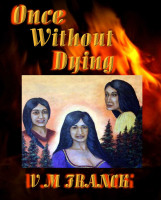 Once Without Dying
by

V. M. Franck
Three young woman of different faiths, Sheeawna-a Christian, Akilah-a Muslim and Mali-a Hindu support each other through heartaches, love affairs, abuses and struggles. They gain the courage to pursue a unifying force and common purpose with a mystic, a female rabbi, a Zennist and a follower of Native American spirituality. It is a powerful story of love, romance, respect and honor.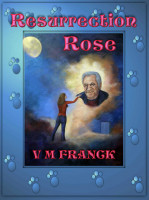 Resurrection Rose
by

V. M. Franck
(5.00 from 1 review)
What if you had the ability to paint people back to life? Would you do it? What if you didn't know you had the ability until they started showing up? That is Bethanie's dilemma.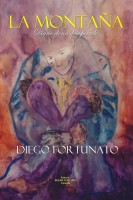 La montaña
by

Diego Fortunato
Price:
$3.99

$0.99 USD.
(
75% off
until
Dec. 02, 2020
!)
Words: 147,730.
Language: Spanish.
Published: May 5, 2013
. Categories:
Fiction
» Literature
» Literary
En un relato de la vida real, un hombre abandonado por su esposa se refugia en una pequeña cabaña situada en una montaña cercana a la ciudad. Destrozado sentimentalmente, en bancarrota y luchando por sobrevivir, comienza a escribir un Diario donde relata su tormento y alucinantes fantasías pinceladas de realismo mágico.
Related Categories