Special Deals
Six Novels
by

Robert Trainor
Six Novels contains the following novels, all of which can be purchased in the Kindle store at Amazon: The Great Barrington Train Wreck, Frontier Justice, Blood and Blackmail, The Real Meaning of Life, Your Kiss Is like the Sweetest Fire, and The Book of the Dead. If you would like complete descriptions of these novels, you can obtain them under the separate listings for each book at Amazon.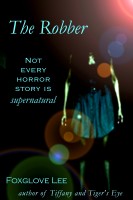 The Robber
by

Foxglove Lee
Samantha's celebrating her tenth birthday, but turning "double digits" isn't all it's cracked up to be. Her special day is dampened not only by her mom burning the chicken fingers and making her go to Girl Guides, but also by the fact that she knows "the robber" will be coming later that night. After all, birthday cards mean birthday money, and birthday money is sure to attract him...
El hombre de la cola
by

Diego Fortunato
Price:
$2.99

$1.50 USD.
(
50% off
!)
Words: 81,310.
Language: Spanish.
Published: December 23, 2014
. Categories:
Fiction
»
Literature
»
Literary
Monjes de una antigua Misión Capuchina inician la despiadada persecución de un joven predicador que hacía milagros. La Santa Sede aprueba la acción porque cree que descubrirá el misterio de un fragmento de Los Papiros del Mar Muerto donde se revelan oscuros secretos. Grandes jerarcas de la Iglesia ligados a sectores de la Mafia se ven involucrados en un macabro plan.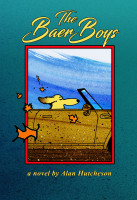 The Baer Boys
by

Alan Hutcheson
(5.00 from 2 reviews)
After twenty five years of not making it as an actor, Darin returns home to take care of his recently widowed father. When he lands a long term substitute teaching job at his old high school he finds that it comes with more than the promise of a much needed paycheck.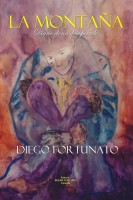 La montaña
by

Diego Fortunato
Price:
$3.99

$0.99 USD.
(
75% off
until
Dec. 02, 2020
!)
Words: 147,730.
Language: Spanish.
Published: May 5, 2013
. Categories:
Fiction
»
Literature
»
Literary
En un relato de la vida real, un hombre abandonado por su esposa se refugia en una pequeña cabaña situada en una montaña cercana a la ciudad. Destrozado sentimentalmente, en bancarrota y luchando por sobrevivir, comienza a escribir un Diario donde relata su tormento y alucinantes fantasías pinceladas de realismo mágico.
Related Categories