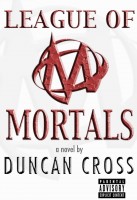 League Of Mortals
by

Duncan Cross
League of Mortals is the most honest thing you will ever read about illness: a razor-sharp story told with shocking candor, fierce wit, and deep compassion. Wesley Peary gets sick just before his senior year, and in short order loses his job, his friends, and his fun - everything but his mind. When that goes, too, he finds the only person who can help is in even worse shape than he is.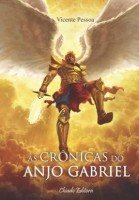 As Crônicas do Anjo Gabriel
by

Vicente Pessoa
As Crônicas do Anjo Gabriel relatam a história da rebelião do primeiro anjo de Deus, Lúcifer, e como ele conseguiu levar uma terça parte dos anjos para o seu lado. Fala do grande esforço de Lúcifer para dominar a humanidade e se manter como soberano no planeta Terra. Por outro lado, demostra a divindade envolvida no plano de redenção para salvar o universo da influência do mal.