Sub-categories:
General | Satire | Black comedy | Parody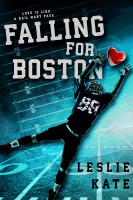 Falling for Boston
by

Leslie Kate
To Dylan Riley, love is like a Hail Mary pass; chances are you're going to miss. Dylan Riley is a real guy's girl; sports lover, beer drinker, tomboy. So when she meets Tyler Vaughn, the famous football star, she's surprised when sparks fly between them. The only problem is she's emotionally-allergic and he's a hopeless romantic. Now what is she going to do?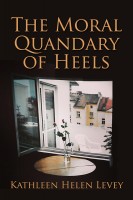 The Moral Quandary of Heels
by

Kathleen Helen Levey
High heels and high drama mix morals with mystery in the "Garden State" as New Jersey is known for its bounty as much as its shopping. The billion dollar world of motivational coaching propels Coach, a forest ranger, onto the national stage. With humor, the novel looks at loyalty via a mysterious cyclist, a father-daughter, a fading love, and heroes en route to what it means to live a good life.