Special Deals
Sub-categories:
General |
Satire |
Black comedy |
Parody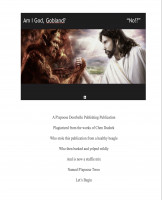 Am I God, Gobland?
by

Papoose Doorbelle
You've never read anything like this before. If you have, show me, I'll give you your money back and then double it to boot. If not, pray I write a sequel, and stop preying on me like a sick eel. I'll let one person read it in advance and post a review before the 29th. See what Anita says. She wouldn't lie for me to save your life!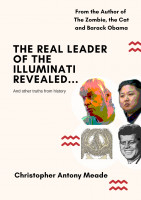 The Real Leader of the Illuminati Revealed
by

Christopher Antony Meade
The best satire should leave the reader thinking "this could all be true". In this bitingly funny series of satirical essays, Christopher Antony Meade takes aim at a variety of targets from Noah and his Ark to Kim Jong-un. The true identity of the Illuminati leader (you'll never guess who) is revealed, as well as what really happened to President Kennedy in Dallas in 1963.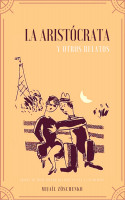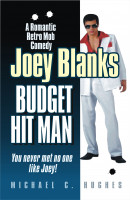 Joey Blanks: Budget Hit Man. A Romantic Retro Mob Comedy.
by

Michael C. Hughes
It's the 1990s, the heydays of the Jersey mob and who knew these guys could be this nuts? Joey's a gaffe-prone mob wannabe and all he wants is that most elusive status in the wise guy world: respect. He just picked the wrong bunch of sadists to make that work with. When he loses five million dollars of mob money, good thing Zoey's there to bail him out. "Falling down funny!"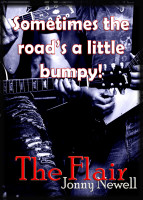 The Flair
by

Jonny Newell
The Flair could've been famous you know! But sometimes life isn't written that way. Join the 'The Flair' as they take to the road and the life of would-be rock stars cover band starting way back in the politically incorrect 1970's. A humorous journey of life over 4 decades so pull up your Levi's, put on your best band shirt and light a smoke as the van's leaving now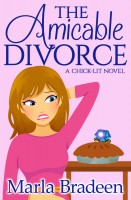 The Amicable Divorce
by

Marla Bradeen
(4.00 from 1 review)
Vanessa Collins doesn't think much more can go wrong . . . until her husband Brian announces he's filing for divorce. Acting on her sister's advice, Vanessa steals Brian's financial documents. She's determined to either obtain a six-figure settlement or day trade her way into retirement. But Vanessa ends up with something she never bargained for, and now her future may be in jeopardy.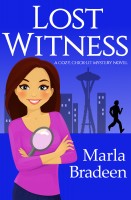 Lost Witness
by

Marla Bradeen
Single mom Betsy Holmes gets more drama than she bargained for when her mother Claudia drops a bomb that rocks her to the core: Betsy's father wasn't alone the night of his fatal car crash three years ago. Determined to prove Claudia wrong, Betsy investigates—and in the process she uncovers some disturbing family secrets that will change her life forever.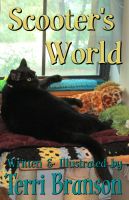 Scooter's World
by

Terri Branson
Get inside the mind of an opinionated house cat, as Scooter offers a tour of his private world. Hear about battles with the water dispenser. Get the feline perspective on indoor tornadoes. Learn about food bowl guardians. Get tips on how to deal with strangers and more. Includes a dozen color photographs. [Picture Book (G) 24 pages color | Released in 2013 by Dragonfly Publishing, Inc.]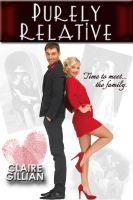 Purely Relative (The P.U.R.E. #1.5)
by

Claire Gillian
Book #1.5 in The P.U.R.E. series. After narrowly surviving her murderous ex-employer, Gayle Lindley must face a challenge even more daunting--meeting her boyfriend's family and close friends. Too bad those friends happen to include an ex-fiancee and her parents. Purely Relative continues Gayle and Jon's friends- to-lovers to possibly more? romance begun in The P.U.R.E.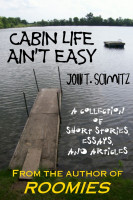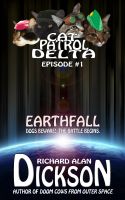 Cat Patrol Delta, Episode #1: Earthfall
by

Richard Alan Dickson
(5.00 from 1 review)
While investigating a signal by its enemies in the Canine Cartel, Cat Patrol Delta crashes on the little known planet Earth. Delta discovers a war between cats and dogs down there, too... and the cats are losing! But when the dogs snatch a space cat, the earthbound mutts may quickly find that they've picked a fight with a far more dangerous breed of cat.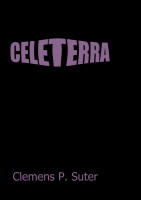 Celeterra
by

Clemens P. Suter
Price:
$2.99

$0.99 USD.
(
67% off
until
July 07, 2023
!)
Words: 108,900.
Language: English.
Published: November 23, 2010
. Categories:
Fiction
» Humor & comedy
» Satire
(5.00 from 1 review)
Celeterra, an action packed mystery story. Featuring Vance, shop owner and part-time detective, a stolen testament and a religious cult that stops at nothing. A rollercoaster of adventure.