Special Deals
Sub-categories:
General |
USA |
Western & American frontier |
United Kingdom |
Medieval |
Ancient |
Regency |
Victorian |
Paranormal |
Classical Greece & Rome |
Colonial America |
Australia & New Zealand |
All sub-categories >>
Ancient |
Australia & New Zealand |
Canada |
Classical Greece & Rome |
Colonial America |
General |
Medieval |
Paranormal |
Regency |
Renaissance |
United Kingdom |
USA |
Victorian |
Western & American frontier |
<< Top sub-categories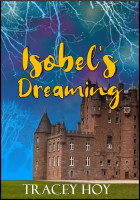 Isobel's Dreaming
by

Tracey Lee Hoy
Isobel's life is about to take an extraordinary turn. When an accident leaves her in the care of neighbour Findlay, visions of his ancestors begin to haunt her, so Findlay takes Isobel to visit his ancestral home in Scotland where time spins back the clock to leave them stranded in the sixteenth century. Independent Isobel must trust Findlay with more than just her life.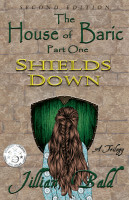 The House of Baric Part One: Shields Down
by

Jillian Bald
If you take the spanning saga of Outlander, subtract the time travel, sprinkle in the brooding nobility of Poldark, set it a few hundred years back, add a dusting of Downton Abbey, shake it all together with the flamboyant decadence of baroque-era Venice, and set the scene on the shores of Croatia—you have The House of Baric trilogy. It all begins with Part One: Shields Down. Enjoy this tale!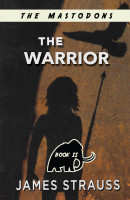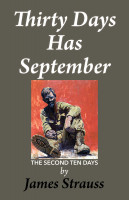 Thirty Days Has September: Second Ten Days
by

James Strauss
Price:
$8.95

$4.50 USD.
(
50% off
until
March 10
!)
Words: 207,650.
Language: English.
Published: December 21, 2017
. Categories:
Fiction
» Historical
» USA
The second ten days of a thirty-day tour in Vietnam in the late 1960's by a very young second lieutenant. Just out of training he is dropped off in the middle of the A Shau Valley in command of a company at constant war with vicious units of the North Vietnamese Army while at the same time tearing itself apart every night in deadly encounters between its racially mixed elements.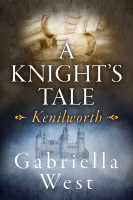 A Knight's Tale: Kenilworth
by

Gabriella West
Warwickshire, England, 1260. Will Talbot is leaving home at 14 to spend the next few years in training at nearby Kenilworth Castle, the home of the De Montforts. His adjustment to life at the castle is made easier by his growing love for Stephen, the young chaplain's clerk he shares a chamber with. But Will's life soon becomes more complicated when the household plunges into war with the Crown.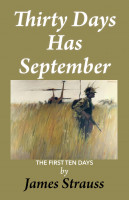 Thirty Days Has September:First Ten Days
by

James Strauss
This novel is set in the very center of the time of most difficult combat experienced by a United States Marine Corps rifle company. A second lieutenant, only days from training back in the states is ordered, under fire, to assume command of a company of cast off Marines, all out in the brutal bloody jungle because of the either the worst of luck or the most minor of offenses or infringement.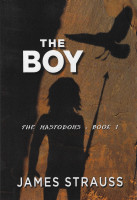 The Boy: The Mastodons
by

James Strauss
Social structure are seen through the eyes of young cave man, growing up in cave dwelling clan.`The Boy' develops a sense of reason and respect for others which is founded on friendship and trust, rather than fear. The first novel of the five-novel series establishes a benchmark for tracing the beginnings of of the homo sapiens species from their lowly beginnings to dominance.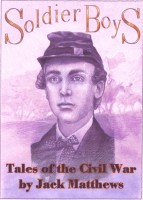 Soldier Boys: Tales of the Civil War
by

Jack Matthews
Philosophical author Jack Matthews takes snapshots of Civil War soldiers as they cheat death and mess around between battles. Without dwelling on the war's tragic dimension, these old-fashioned (and historically accurate) yarns are infused with irony and a youthful sense of adventure. They also ask you to ponder the human condition as people of that time might have done.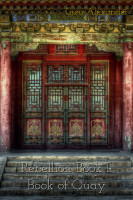 Rebellion Book I: Book of Quay
by

Grea Alexander
(5.00 from 1 review)
Qing Dynasty, China. As the Han rebellion against the Emperor intensifies, the Princess Soung may just find herself a casualty in the battle between her father and the man she loves - a battle between the past and the present, between the truth and lies, between love and revenge.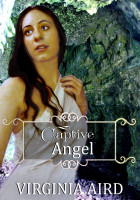 Captive Angel
by

Virginia Aird
(5.00 from 1 review)
Experience the joys and tribulations of beautiful,innocent Catherine Simmons as she weaves her way across the primitive tapestry of 1780s Louisiana. Embrace her shining victory as she captures a love that every woman only dreams of: pure ecstasy!