Sub-categories:
Gay | Lesbian | General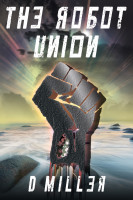 The Robot Union
by

D Miller
(5.00 from 1 review)
One Amazon.com reviewer wrote: "Excellent book. Unfolds in a cinematic epic fashion. Get over the length of this novel and immerse yourself in other world delight..." When Robbie the lonely housebot makes new friends he discovers an organised robot resistance to human domination. But his forgotten past is out there, looking for him…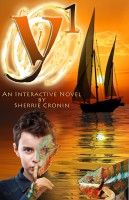 y1
by

Sherrie Cronin
(4.50 from 4 reviews)
An idealistic shape changer at a pharmaceutical company discovers corporate secrets that hide surprisingly vile plans. Someone will kill to protect mysteries the company has worked so hard to hide. On a sales trip to the South Pacific, he is arrested, hunted by an unsavory boot camp manager, and finds love, all while learning how his unique abilities can keep him from being the next murder victim.