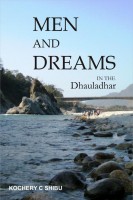 Men and Dreams in the Dhauladhar
by

Kochery C Shibu
(4.00 from 2 reviews)
In a project site in the remote Himalayas where superstitions and religious beliefs are as important as the engineering Nanda, Khusru and Rekha come together through a series of twists and turns in their lives..Men and Dreams in the Dhauladhar is about the aspirations of people with their cares and worries woven to the site life. Each has a story to tell and a dream to realise.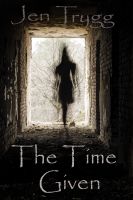 The Time Given
by

Jen Trygg
(4.00 from 1 review)
When circumstances drive Tara to extreme measures, she questions if her actions define her as a whore, home wrecker, and bigamist. After the fall of society Tara finds herself alone in a world where people struggle for survival. She finds her own way, but her life becomes inexorably intertwined with that of James, a married man she adores, and Gary, a powerful man she does not trust.
Related Categories